***MES Reminder*** Students who ride the bus home from tutorials will be approximately 30 minutes later for the remainder of the tutorial sessions. If you would like to modify the manner in which your child will be getting home (i.e. bus or car rider) please be sure to contact MES as well as the MISD bus barn before 2:45pm. Thank you!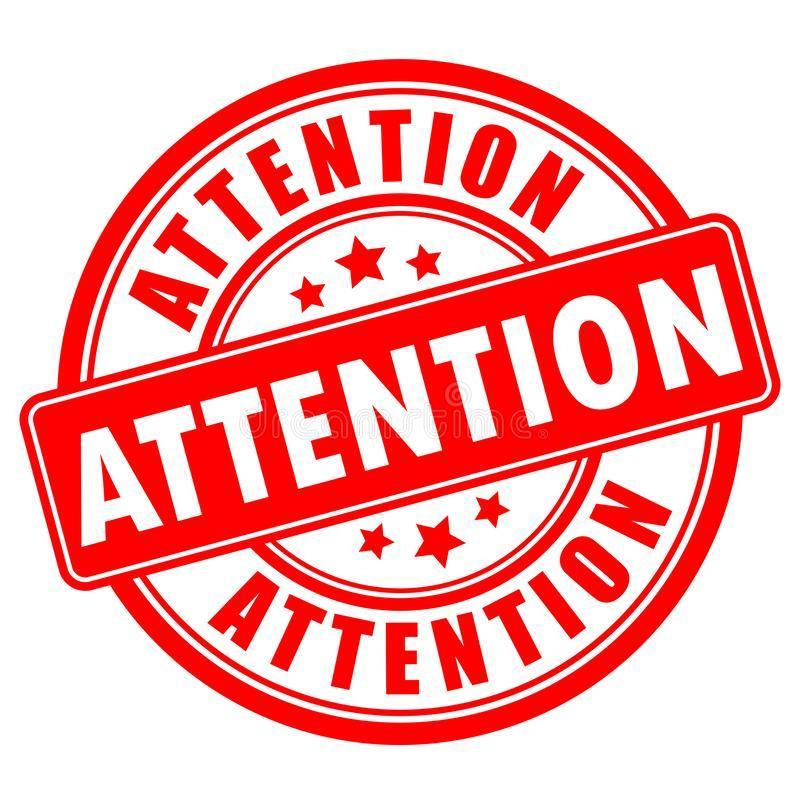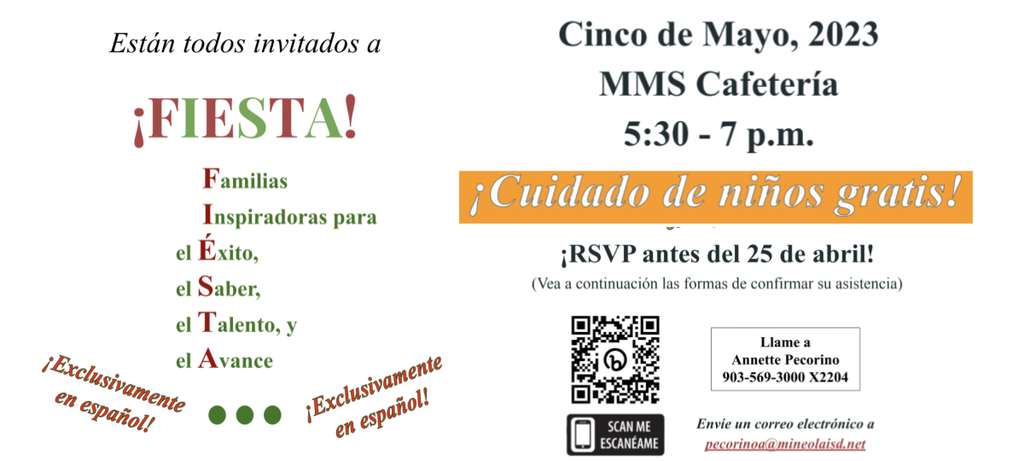 We may be biased, but we have the BEST counselor in TEXAS!! We 🧡 Mrs. G!!!! Happy school counselors week!!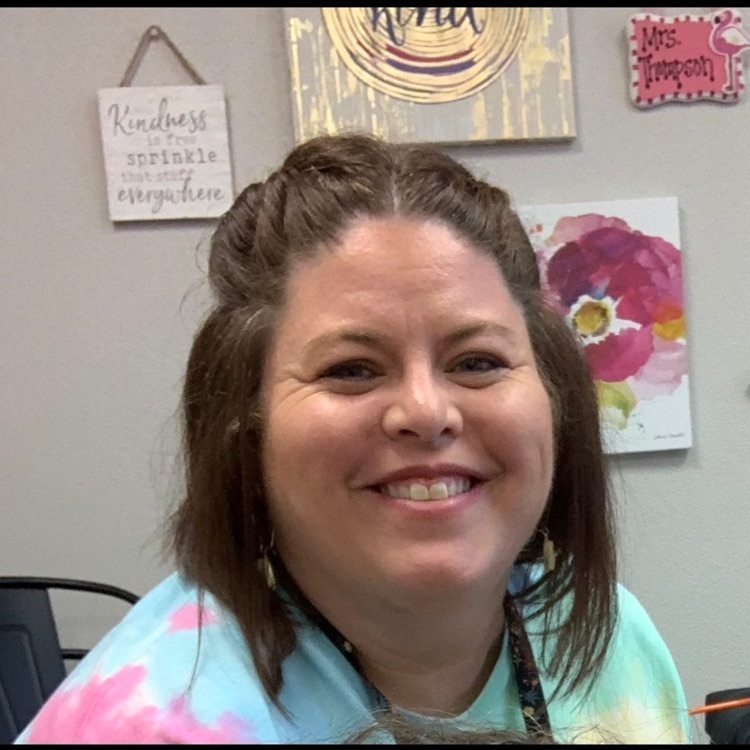 Mineola ISD: Good evening everyone! The District will open at 10:00 a.m. tomorrow morning on Thursday, February 2nd. Buses will run 2 hours behind their normal schedule. If anything changes, we will notify everyone as soon as possible. Thank you for being flexible. Our best, Cody Mize Superintendent of Schools

Good afternoon everyone! Precipitation will continue to fall across the District throughout the night, worsening the condition of bridges, overpasses, and less travelled roadways. Our number one priority is student, faculty, and staff safety, therefore the District will be closed on Wednesday, February 1st. All extracurricular activities will be postponed to a later date. We realize the importance of our school being open. It is a safe, warm, loving environment for our students, where they know two meals are waiting on them daily. Hopefully, we can reopen on Thursday. Thank you again for your patience and flexibility. Cody Mize Superintendent of Schools

Mineola ISD: Good morning everyone! Bridges and overpasses throughout the District are very slick this morning. Weather forecasts show an increased chance of wintry mix throughout the day, with temperatures hovering around the freezing line. In an effort to keep our students, parents, faculty, and staff as safe as possible, Mineola ISD will be closed on Tuesday, January 31st, 2023. All District activities scheduled for today will be postponed to a time and date to be determined. Thank you, Cody Mize Superintendent of Schools

MES- Good afternoon everyone! District officials are continuing to monitor road conditions due to the anticipated Winter weather. At this time, conditions in Mineola ISD are fine. This could certainly change in the overnight hours. If you have not done so, please download the Mineola ISD Mobile Application and turn notifications "ON" for the latest updates as this weather situation continues to develop. Thank you, Cody Mize Superintendent of Schools

Check out the new way to pay for Kona Ice!!!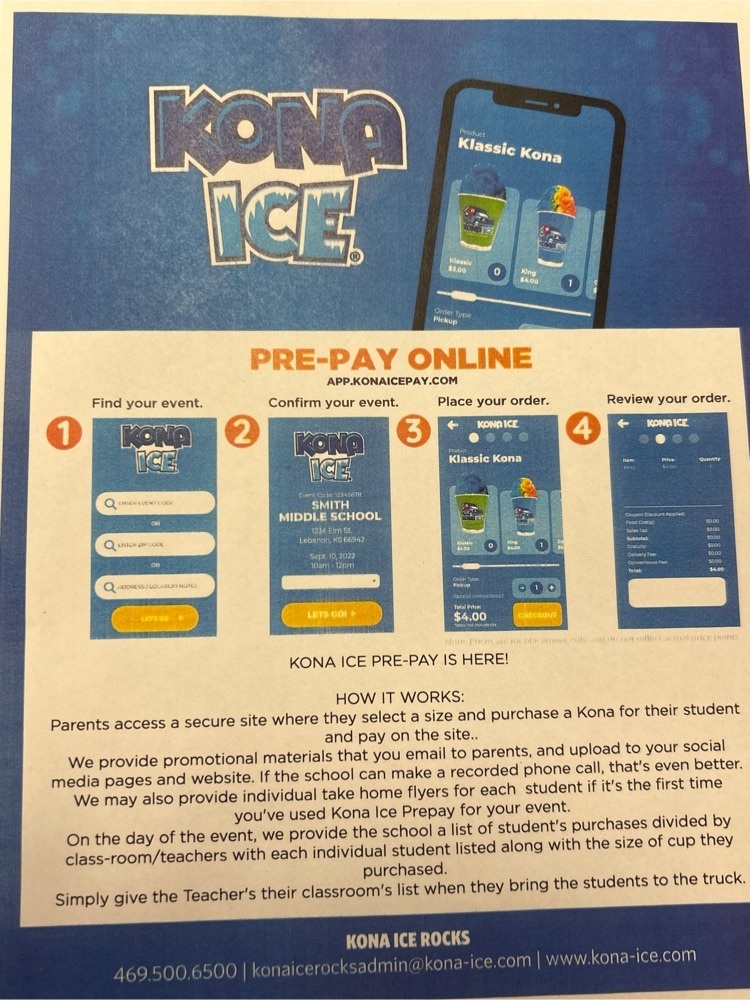 We are so pleased to share that MISD has achieved an Accountability Rating of "A" with the Texas Education Agency! Go Jackets! You may review TEA's report at
https://5il.co/1mnhe
.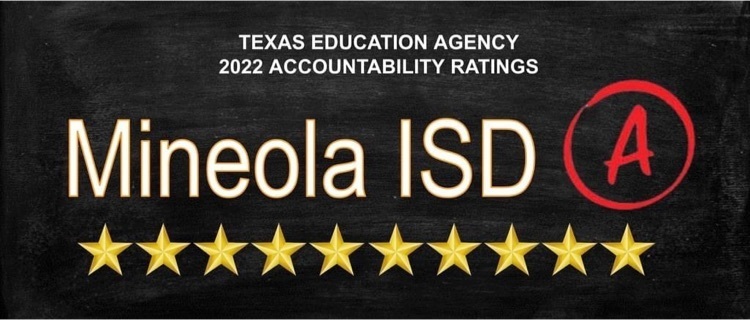 We cannot wait to see all of our Jackets back on Thursday!! As we begin a new year, we would love for our fourth grade students and families to meet a couple of new faces!! See you soon!!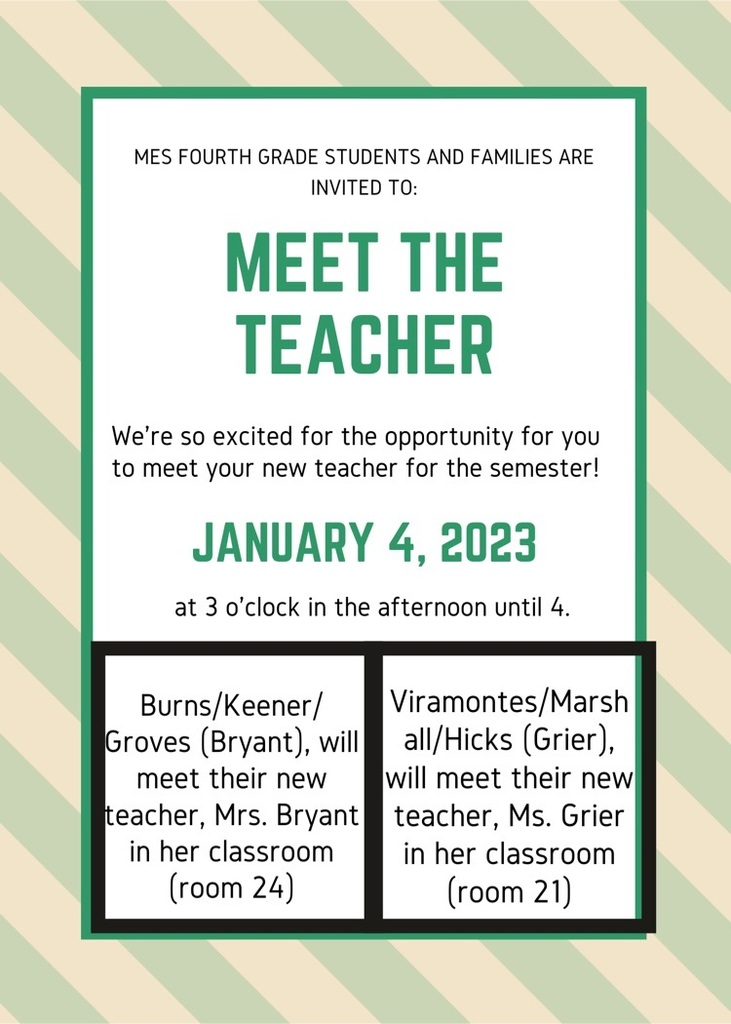 The Mineola ISD Tax Office will be open from 9:00 a.m. to 4:00 p.m. on the following dates: Tuesday, December 20th Thursday, December 22nd Tuesday, December 27th Thursday, December 29th Friday, December 30th Merry Christmas and Happy New!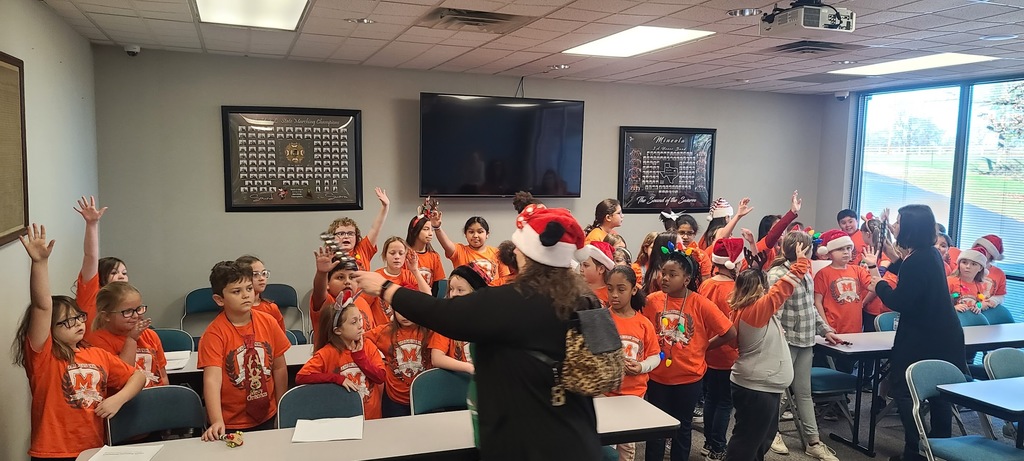 For tomorrow's fun run, parents and families are welcome!!Each grade level will run during their specials times. As these are first thing in the morning, we ask that you not check out your students following the fun run! See you there!!! 5th- 8:00- 8:45 4th- 8:50-9:35 3rd- 9:40- 10:25

Apex challenge straight from your principals!!   If we as a school can reach our goal $18,000 by Friday the class that raises the most money from tonight to Friday morning will get to slime Mrs. Thompson, and the class that is in first place overall will get to slime Mrs. Shine!! We are looking for TWO CLASSES so go, go, go!!🎉🎉🎉🎉

Apex nightly challenge! The class with the most number of pledges (lots of people challenge) will win an ICE CREAM SUNDAE PARTY TOMORROW!🍨🍫

Apex nightly challenge #5! ANY student that gets an online donation tonight will get to pie Happy Haley or Little P in the face tomorrow!🥧😱 ANY AMOUNT COUNTS! Keep up the AMAZING work!💪🏻

The nightly challenge goes over the weekend! Any class that can jump $20 a lap will be able to pick any prize on their poster!! Thank you!!

Tonight's nightly challenge is highest rise gets the prize. The class that goes up the most tonight will win a pizza party tomorrow with the Apex team!! Thank you!!

Apex nightly challenge #2!!😊 The class with the most number of SHARES will win a s'mores party tomorrow!!🍫😋 Go to MyApexEvent.com and use the SHARE WIZARD!!!🧙‍♀️

Apex nightly challenge #1!!🥳 The class with the most number of students logged in tonight will win a popsicle party with the Apex team!😋 Go to MyApexEvent.com today and use your students access code or scan the QR code on their VIP Access badge!!🤩