Mineola ISD: Good morning everyone! Bridges and overpasses throughout the District are very slick this morning. Weather forecasts show an increased chance of wintry mix throughout the day, with temperatures hovering around the freezing line. In an effort to keep our students, parents, faculty, and staff as safe as possible, Mineola ISD will be closed on Tuesday, January 31st, 2023. All District activities scheduled for today will be postponed to a time and date to be determined. Thank you, Cody Mize Superintendent of Schools

MPS - February Dates to remember for campus events.…❤️💗🧡💗❤️ Monday, February 6 - 100th Day of School Tuesday, February 14 - Valentine's Parties Friday, February 17 - Student Led Conferences-No School for Students Monday, February 20 - Presidents' Day - No School for Staff or Students Wednesday, February 22 - Kona Ice *please know all activities are subject to date and time change* **please contact homeroom teacher for grade level information**

MPS - Kindergarten through Second Grade will take their Middle of the Year MAP tests Wednesday (1/18) and Thursday (1/19). Please help them get a good night's sleep, good breakfast, and arrive to school on time. Our goal is for each student to show growth and meet their goal - they work hard each and every day!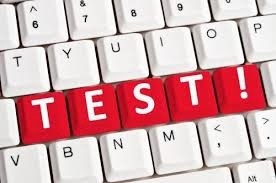 MPS - Reminder - We are closed to lunch and Fitness Friday visitors tomorrow, January 6. We will see you on Friday, January 13!

MPS - January Dates to remember for campus events.…❄️☃️❄️ Happy New Year! Thursday, January 5 - Students Return, 3rd Nine Weeks Begins Friday, January 6 - No Lunch Visitors or Fitness Friday Visitors Friday, January 13 - Lunch Visitors and Fitness Friday Visitors Resume Monday, January 16 - MLK Observance - No School for Students or Staff Wednesday, January 18 and Thursday, January 19 - Middle of the Year MAP test for K-2nd Wednesday, January 18 - Make Up School Pictures for Students Enrolling after September 21 *please know all activities are subject to date and time change* **please contact homeroom teacher for grade level information**

The Mineola ISD Tax Office will be open from 9:00 a.m. to 4:00 p.m. on the following dates: Tuesday, December 20th Thursday, December 22nd Tuesday, December 27th Thursday, December 29th Friday, December 30th Merry Christmas and Happy New!


MPS - Tomorrow (12/15) is dress as your favorite Christmas character day! We will Facebook live our school Christmas parade around 8:30! #ohwhatfun #spreadingchristmascheer

MPS - Pajama Day tomorrow (12/14), school and PE friendly pajamas. Polar Express Field Trip for staff and students tomorrow! #spreadingchristmascheer #ohwhatfun #goldentickets

MPS - December Dates to remember for campus events.…❤️💚🎄💚❤️ December 14 - Polar Express Pajama Day, Field Trip to Movie at The Historic Select Theater (downtown-details will be sent out) December 15 - Dress like your Favorite Christmas Character December 16 - Christmas Parties December 16 - Early Release at 12:00 December 19-January 4 - Christmas Break *please know all activities are subject to date and time change* **please contact homeroom teacher for grade level information**

MPS - We will not have Fitness Friday this morning (1st and Pre-K/HS) due to cold temps. We will be have it this afternoon (2nd/K).

MPS - The last day for canned food drive is tomorrow (11/18). In order for cans to count in class total, they must arrive before 8:00 AM!

MPS - Thanksgiving Feast is tomorrow (11/17) during your student's lunch time. You may bring lunch with you and sit with your student during their lunch time. It will be crowded, so arrive early! If you purchased a ticket for a tray (adults only), please bring it with you. Check our WEBSITE or with homeroom teacher for your student's lunch time. Also, KONA ICE tomorrow!!!

MPS - No Fitness Friday for 1st grade tomorrow (11/11) due to their performance with the Veteran's Day program at the High School. First graders are asked to wear something red, white, blue and NO SHORTS! We will make a decision about visitors for Fitness Friday tomorrow morning. Rain is in the forecast AGAIN!

It's Canned Food Drive time!!! Starting Monday, the 7th, each class will collect canned foods for donation to Caring and Sharing. Canned foods will be distributed during the holidays to families needing them. The class that collects the most will win a pizza party!

MPS - November Dates to remember for campus events.… Thursday, Nov. 3 - Kindergarten Field Trip to Fire Station Monday, Nov. 7 - 1st Grade Veteran's Day Program - 6:00 Wednesday, Nov. 9 - Strong Families Bring your Dad to School - 7:30 AM (details to come) Monday, Nov. 14 - Head Start/PreK Field Trip to Ecoland Wednesday, Nov. 16 - Head Start Parent Meeting - 9:00 AM Thursday, Nov. 17 - Thanksgiving Feast - during student lunch times Thursday, Nov. 17 - Kona Ice Monday, Nov. 21-Friday, Nov. 25 - Thanksgiving Break *please know all activities are subject to date and time change* **please contact homeroom teacher for grade level information**

MPS - Tomorrow, Oct 25th, will be our Parent/Family Fall Evening Walk: come and go from 5:30-7:00! Each student k-2 will receive a charm for their necklace. Prek and head start students will have their charms given to their teachers. Class with the highest percentage will win another charm for their PE necklace! And don't forget, Kona Ice will be attendance, too! We hope to see you there!

MPS - It's Red Ribbon Week!!! In honor of our drug free pledge and awareness, WEAR RED on Tuesday, October 25.❤️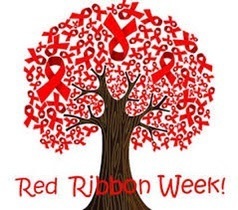 MPS - Friday, October 28 our Little Jackets will venture to the elementary for FFA Trick or Treating. Students are invited to wear school friendly costumes (no weapons or scary costumes), please make sure costumes are restroom and recess friendly. ***IN NEED OF VOLUNTEERS: If you have a truck with trailer and hay for our students to ride on to the elementary (behind our schools, not the loop), please email Mrs. Ray at
rayj@mineolaisd.net
. We are in need of 3 trucks with trailers of hay for that morning.***

MPS - Strong Fathers/Strong Families Reading Night - tomorrow, October 18! 6:00-7:30 at MPS cafeteria. We hope to see you there!

Mineola ISD Adult ESL Program Mineola ISD will offer a class for non-English speaking or limited English speaking parents. This class will provide basic instruction in reading, writing, vocabulary development, and communication skills for daily living. WHEN: Mondays, 4-5:30 p.m. WHERE: Mineola Primary School, Room 209 DATES: October 17, 31 November 7, 14, 28 December 5, 12 Free childcare will be provided. If you have any questions, please call 903-569-2448. Programa de esl para adultos Del distrito escolar de mineola Mineola ISD ofrecerá una clase por la tarde para padres que no hablan inglés o que hablan inglés de manera limitada. Esta clase proveerá instrucción básica en lectura, escritura, desarrollo de vocabulario y habilidades de comunicación para la vida diaria. CUANDO: Los lunes, 4-5:30 p.m. DONDE: Mineola Primary School, Cuarto 209 FECHAS: 17, 31 de octubre 7, 14, 28 de noviembre 5, 12 de diciembre Habrá cuidado para niños gratis para aquellas personas que lo necesiten. Si tiene alguna pregunta favor de llamar al (903) 569-2448.