Mineola ISD Bands
Welcome to the Mineola ISD Band Website! The Mineola Band program holds a proud tradition of excellence through integrity, professionalism, and service. We are proud to have the privilege of representing the community of Mineola throughout the state of Texas year-round!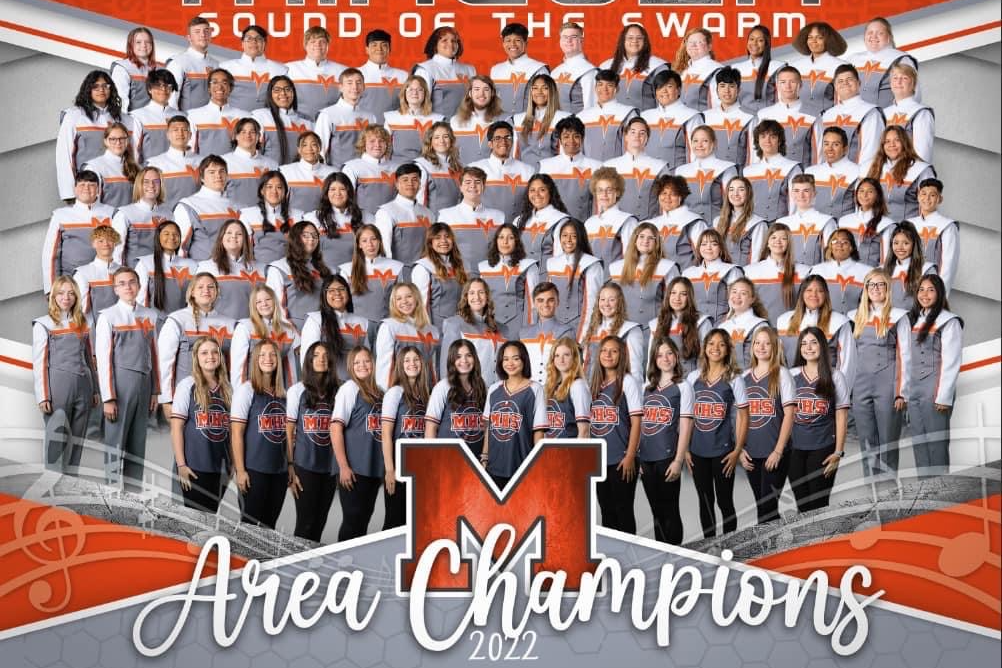 The Mineola ISD Band Staff Includes:
Director of Bands and Fine Arts - Jim Best
Head Middle School Director - Dago Gonzalez
Director of Percussion - Donald Myers
Color Guard Director and Assistant Director- Carrie Gonzalez
Follow our band program on our Facebook page as well! Look for "The Sound of the Swarm" and follow!

Mineola High School Band named the UIL Area C Marching Champions again!!!
On October 22nd, the Mineola High School Band competed at the UIL Area C Marching Contest to close out their Fall 2022 competitive season, and they ranked 1st in both Prelims and Finals against a field of 25 of the best bands in Texas!
MHS Band places SIX students in the ATSSB 2023 All-State Bands!
They will perform with the Texas All-State Band at the TMEA Clinic and Convention on February 11th. Admission is free and parents and family are encouraged to come support these amazing young musicians!
STAY TUNED TO THIS PAGE FOR MORE UPDATES ON THE SOUND OF THE SWARM!!!