We have had an incredible 2023 and are gearing up for an even better 2024. Congratulations to Mineola Elementary School and Mineola Middle School for being recognized as two top campuses by U.S. News and World Report. Mineola Elementary School was ranked 1,304 out of 6,495 campuses in Texas. Mineola Middle School was ranked 198 out of 4,002 campuses in Texas. Mineola ISD continues to be ranked in the top tier of Districts in the State according to Niche.com and is an "A" Rated District by the Texas Education Agency in Academic Accountability and School Finance. Learning Today, Leading Tomorrow!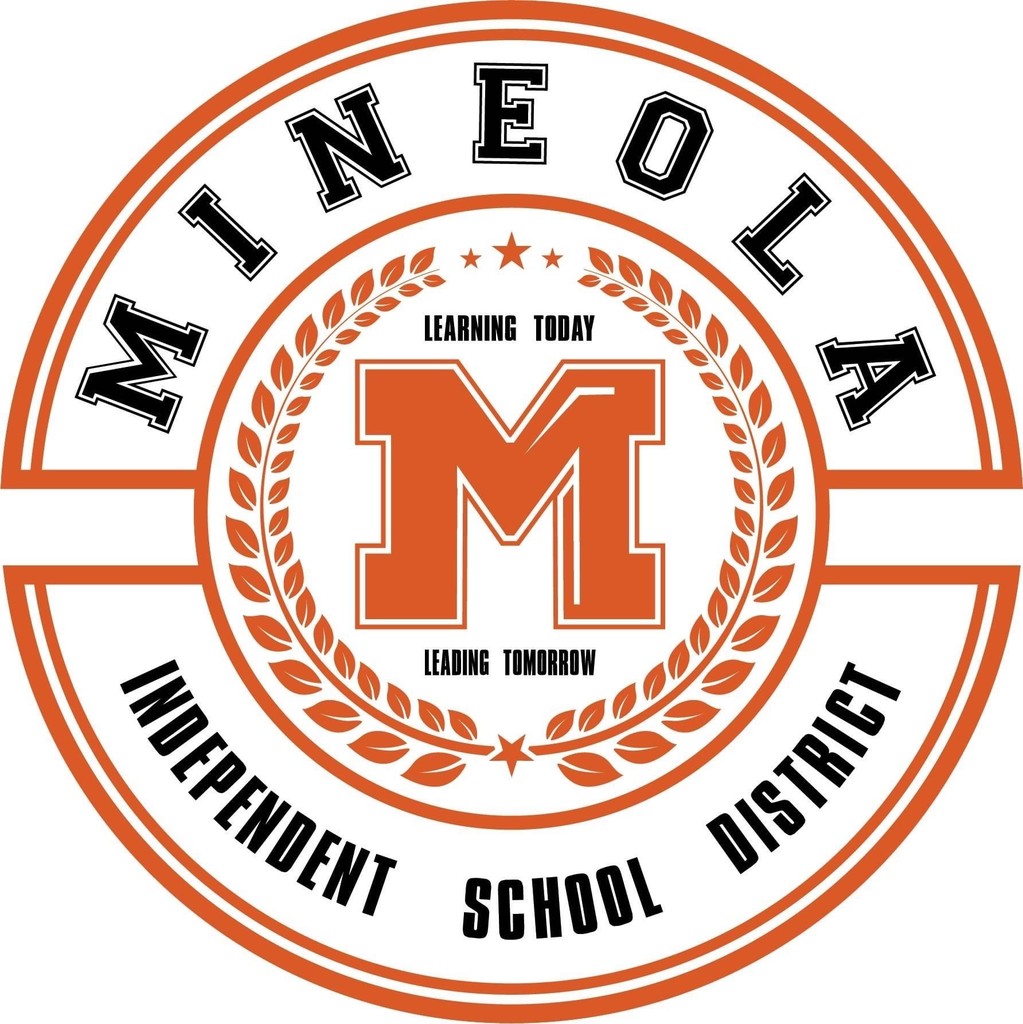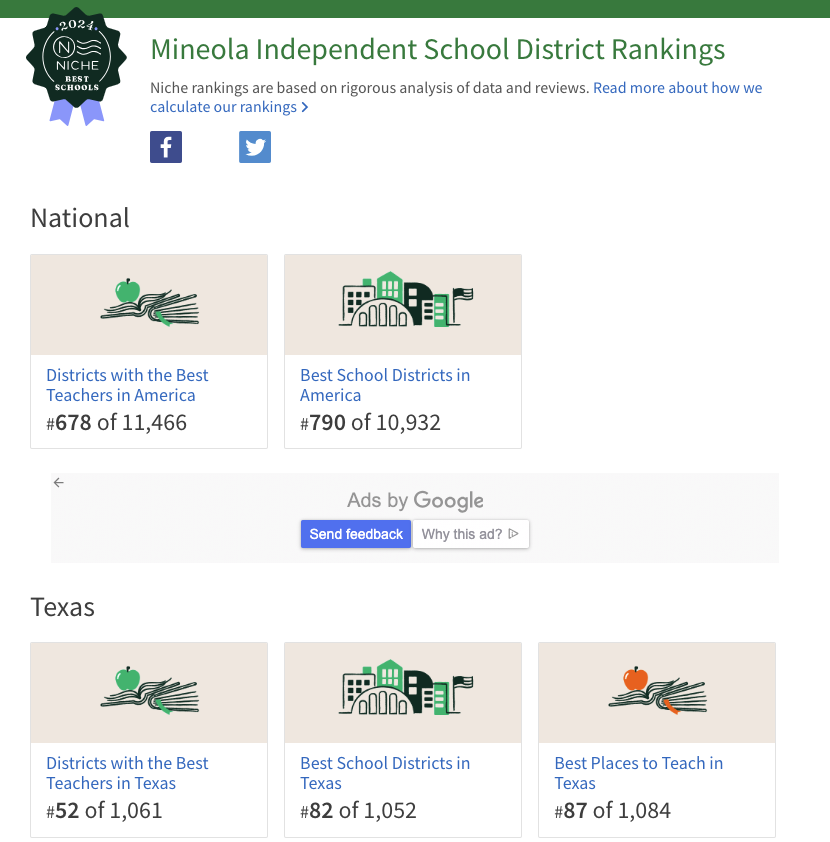 Please join me in congratulating our Mineola High School Varsity Cheerleaders on winning 1st Place at the Hearts for the Holiday competition in Flower Mound over the weekend! We are really proud of this group of kids and their sponsor!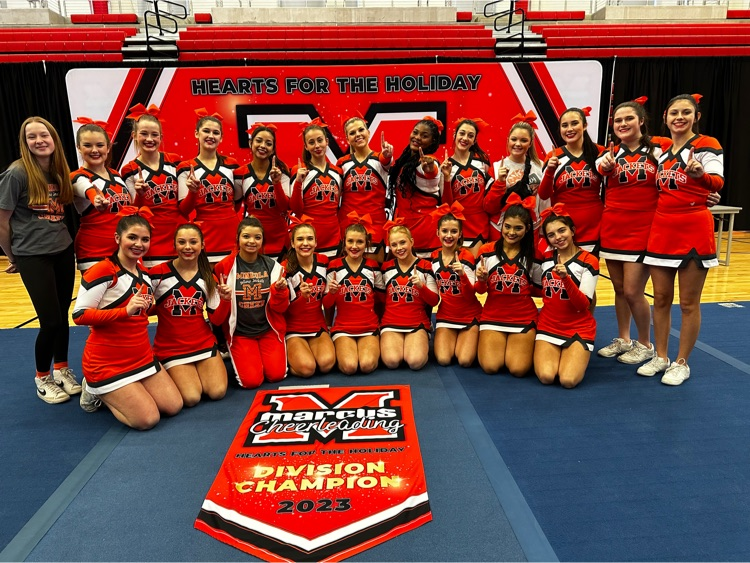 We hope you and your family will join us this evening for the Sound of the Swarm's Christmas Musical.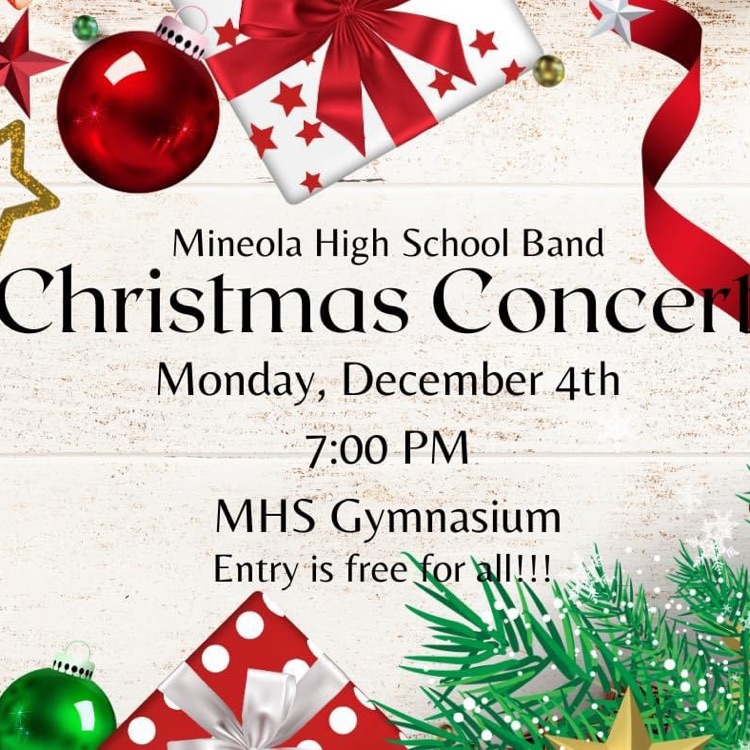 We are just a few minutes away from all of the fun starting in downtown Mineola. We hope you and your family enjoy the evening!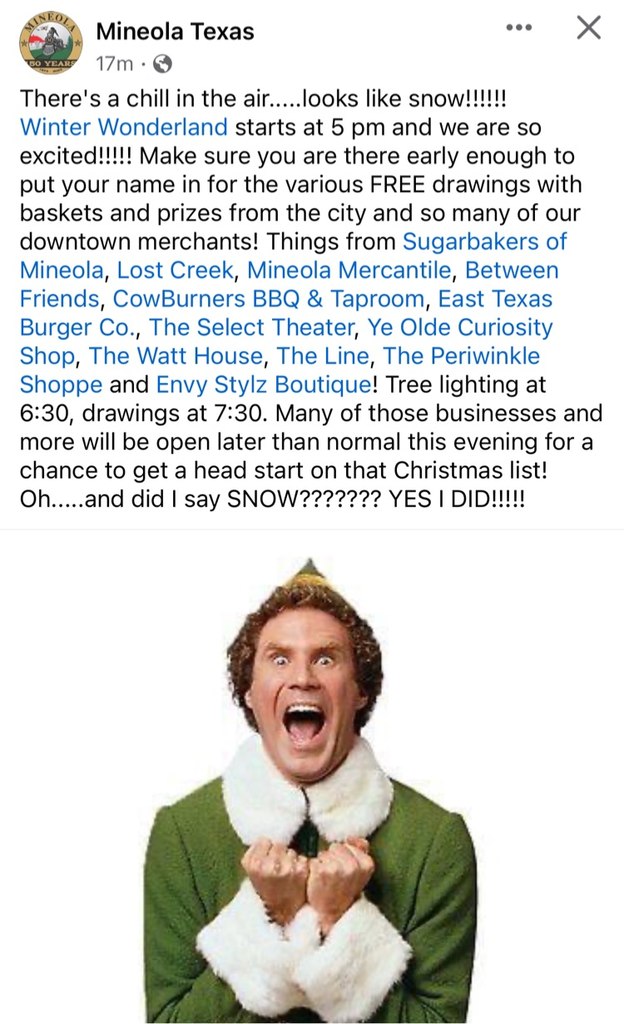 The new Primary School continues to come along nicely. Check out these latest drone photos from Monday, November 27th.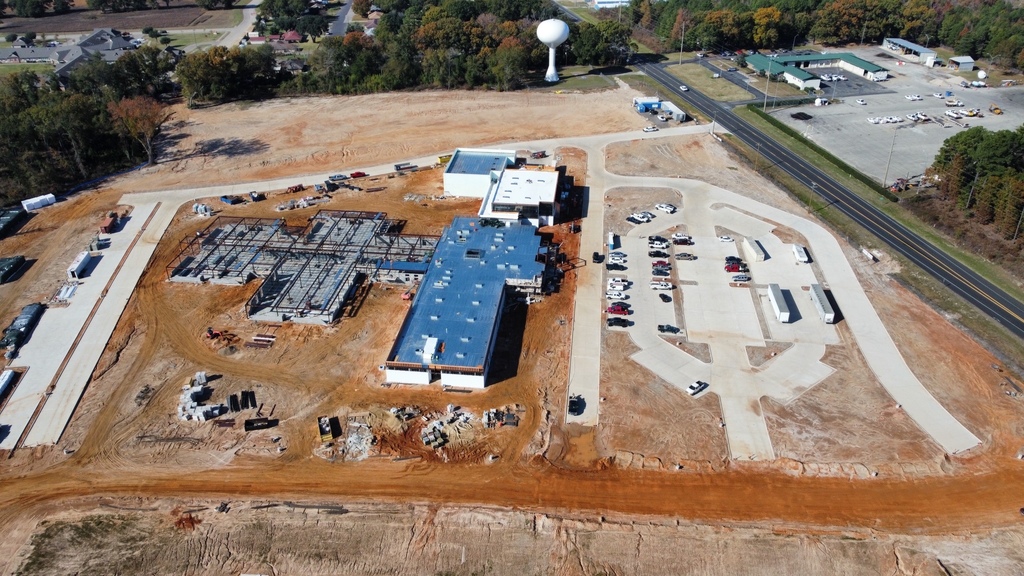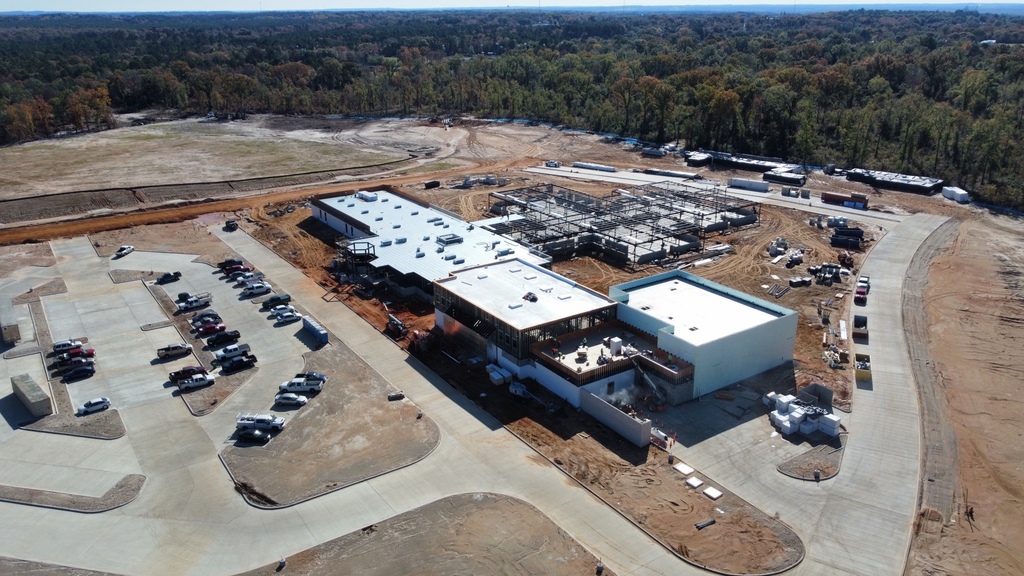 The Mineola ISD District Improvement Planning Committee will meet on Wednesday, December 13th, 2023 at 4:00 p.m. in the Primary-Middle School Cafeteria. Parents and community members are encouraged to attend. Thank you, Cody Mize Superintendent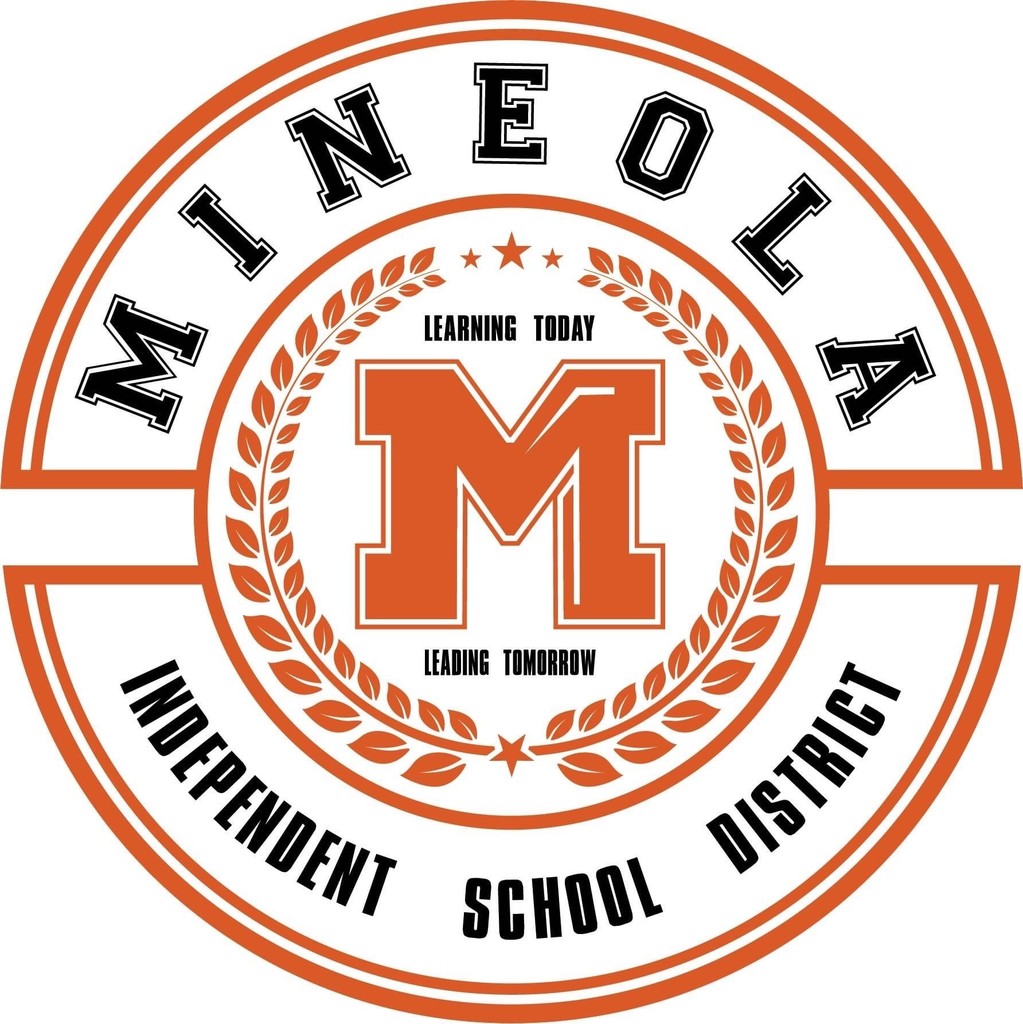 As you consider your weekend plans, check out all of the great things the City of Mineola is doing to celebrate the Christmas Season!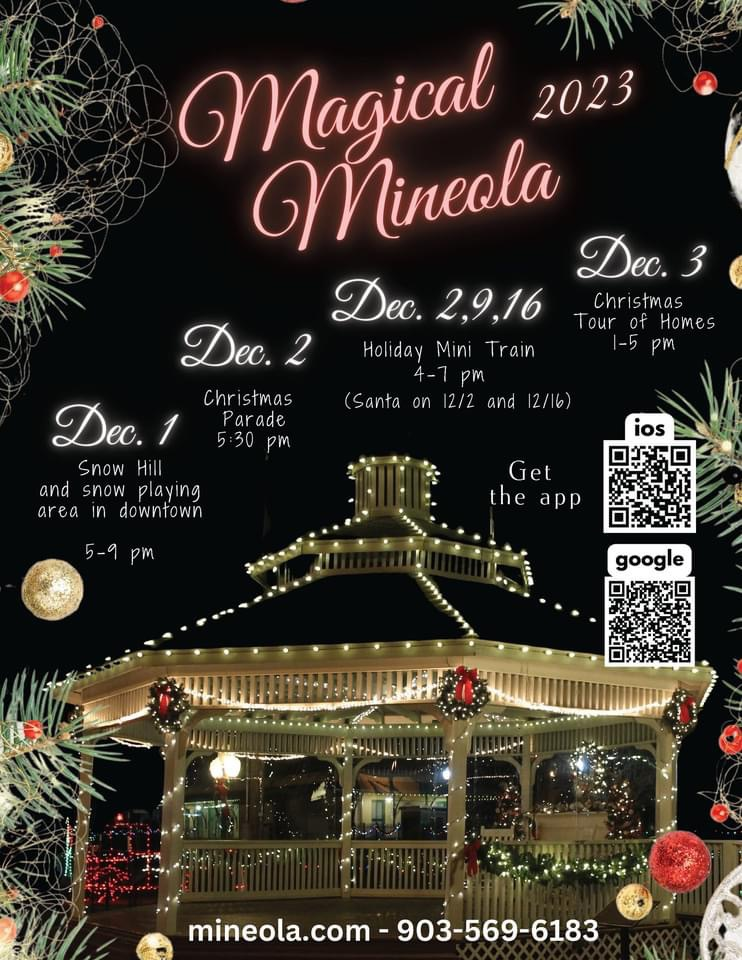 Join us at Whataburger tonight from 5:00 p.m. - 7:00 p.m. to support a great cause!
On behalf of Mineola ISD, I want to wish all of our students, faculty, and staff a Happy Thanksgiving! We truly have much to be thankful for. Cody Mize Superintendent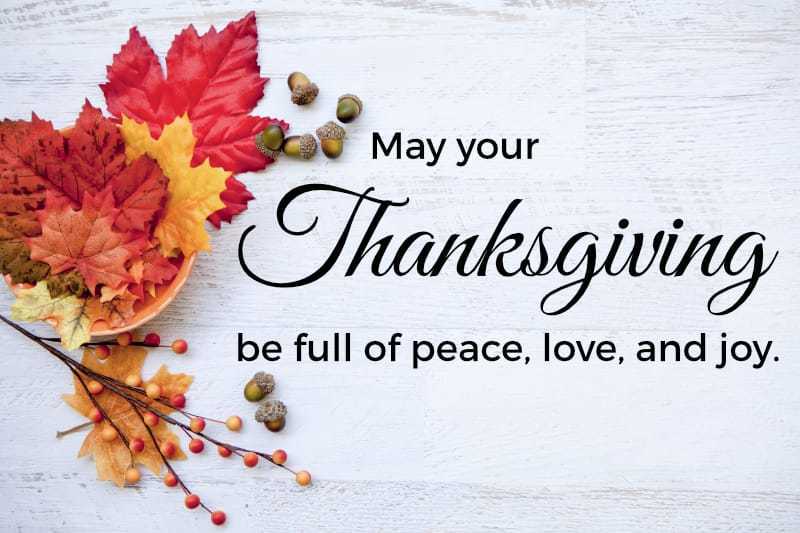 If you or a family you know is in need of a Thanksgiving meal, please help share this message.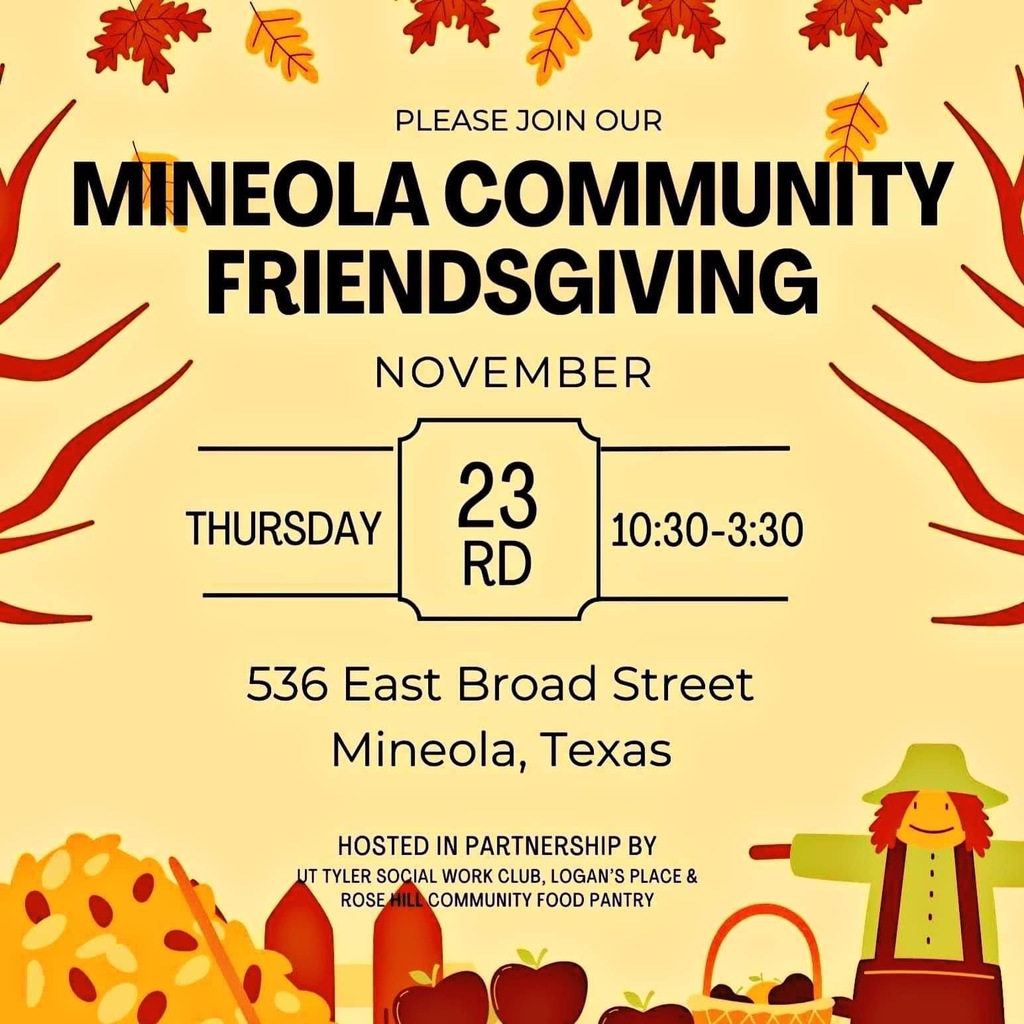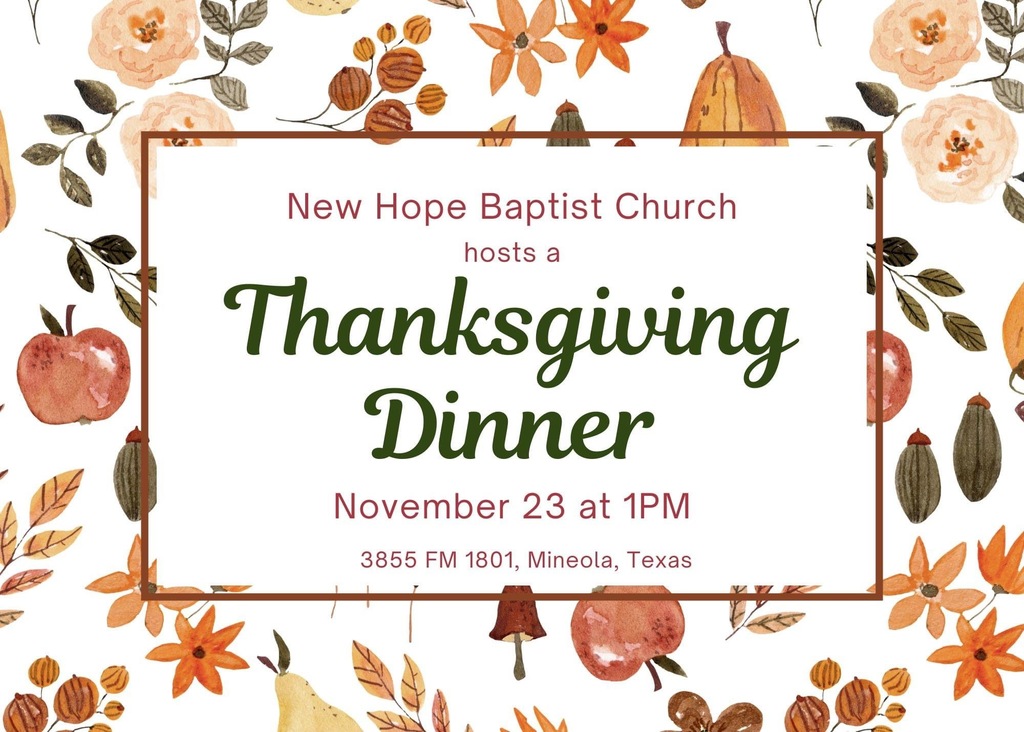 As we pause this week to celebrate Thanksgiving, one of the many things we have to be thankful for is the sacrifice of the American Veteran. Please consider helping the Wood County Marine Corps League place a wreath at each veteran's grave in Roselawn Cemetery this Christmas.
Tonight we will be hosting an Area Round Playoff football game between Honey Grove and Centerville. Kick-off is at 7:00 p.m.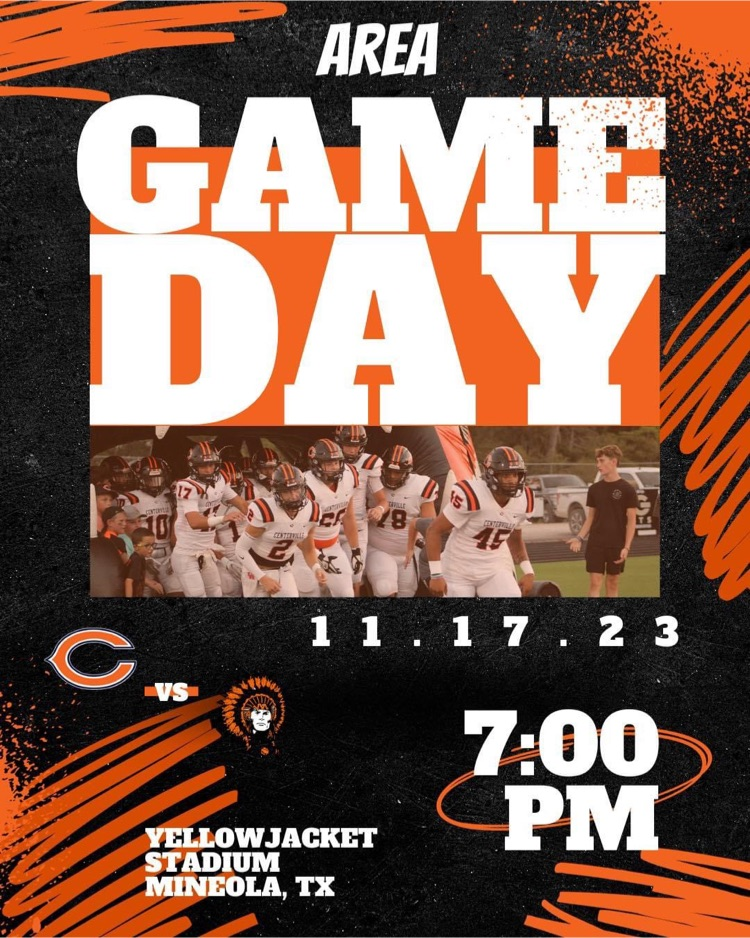 On Thursday, November 9th, several Mineola FFA members competed in the Mineola District Leadership Development Event (LDE) contest. Leadership Development Events focus on creating situations for members to demonstrate their abilities in public speaking, decision making, communication and their knowledge of agriculture and the FFA organization. Congratulations, the following teams for qualifying for the Area 6 LDE Contest! ⭐️ Ag Advocacy - 1st Place Lucy Goodson, Sophia Hogue, Mahayla McMahon, Clara Marlow, Kenzie Banks, and Caroline Castleberry ⭐️ Job Interview - 1st Place Hunter Wernecke ⭐️ Senior Creed Speaking - 1st Place Gabriel Bardwell ⭐️ Senior Spanish Creed Speaking - 1st Place Allena Andablo ⭐️ Senior Ag Skills - 1st Place Jayla Johnston, Caroline Anders, and Krissie Barker ⭐️ Greenhand Quiz - 2nd Place Jaidyn Short, Ashley Ventura, Carla Hahn, Haylee Nicholson, Callie Black, and Kinslee Harle ⭐️ Public Relations - 2nd Place Macy Fischer, Paul Stanley, Gracie Lindley, and Sarah Smith ⭐️ Ag Issues - 3rd Place Hector Rodriguez, Carmen Carrasco, Eva Cruz, Carrie Adair, Brielle Barrera, and Destinee Gandy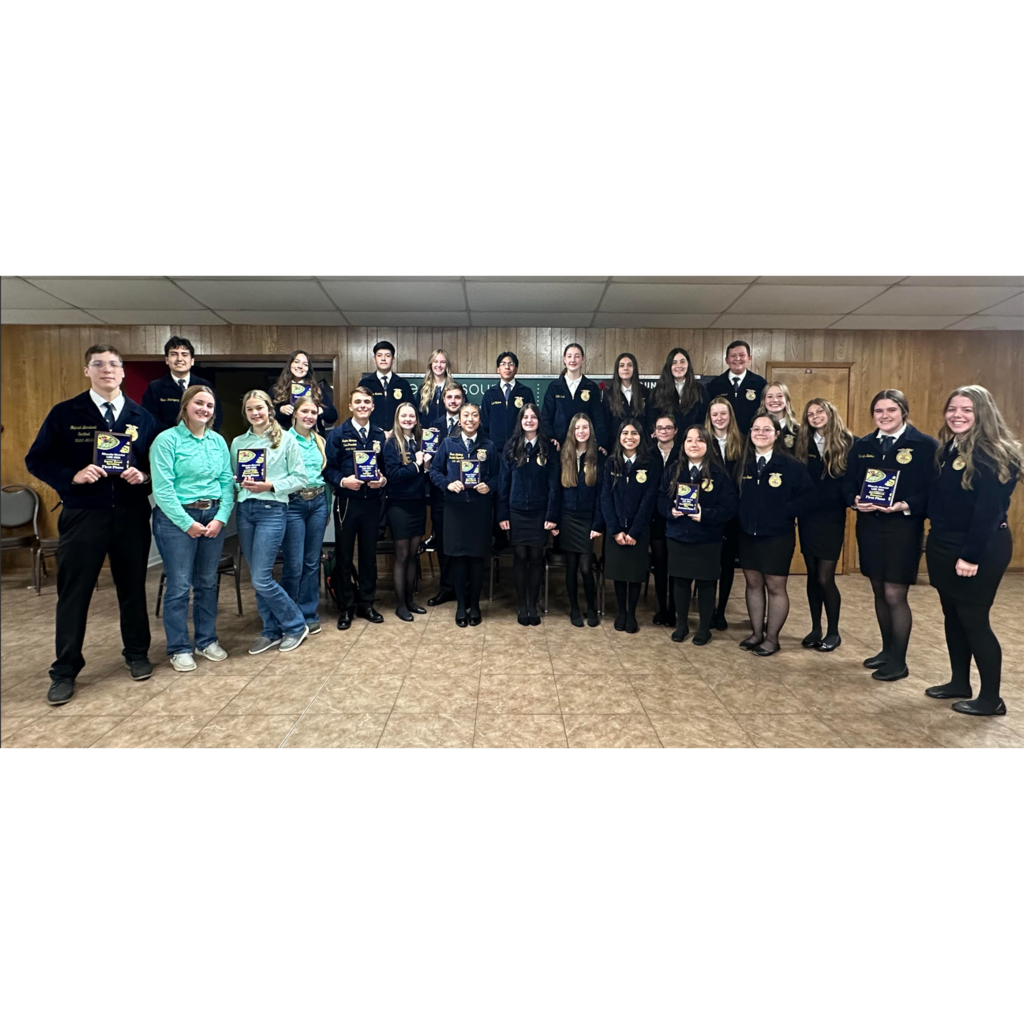 Thank you to the many individuals, businesses, organizations, and churches that supported our 3rd Annual Employee Appreciation Event. We appreciate each of you so much!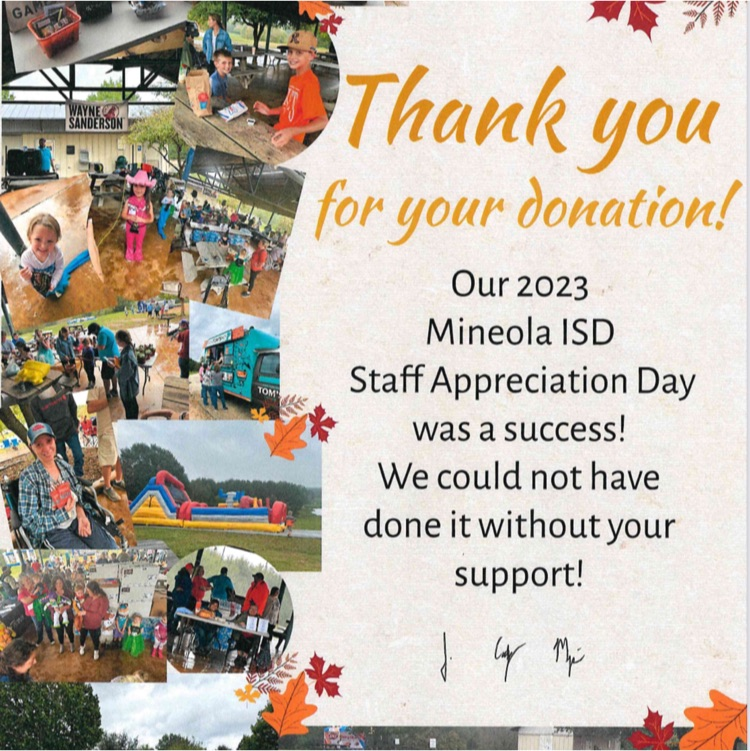 Join us in historic downtown Mineola as we honor our Veterans.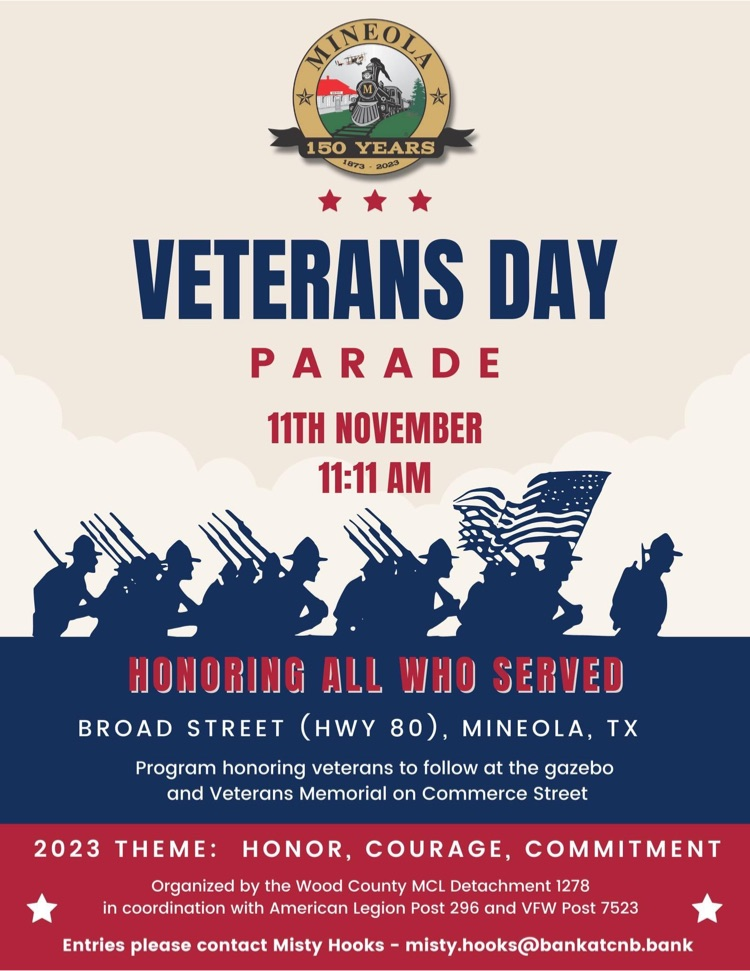 The community is invited to join us as we honor our Veterans during the annual Mineola ISD Veterans Day Program. We are honored to have Major Greg McGough, United States Marine Corps, and Mineola High School Graduate, joining us as our keynote speaker. All Veterans and community guests will park in front of the High School Gym and enter the double doors where school officials will be greeting you. Please help us share this message with our local Veterans.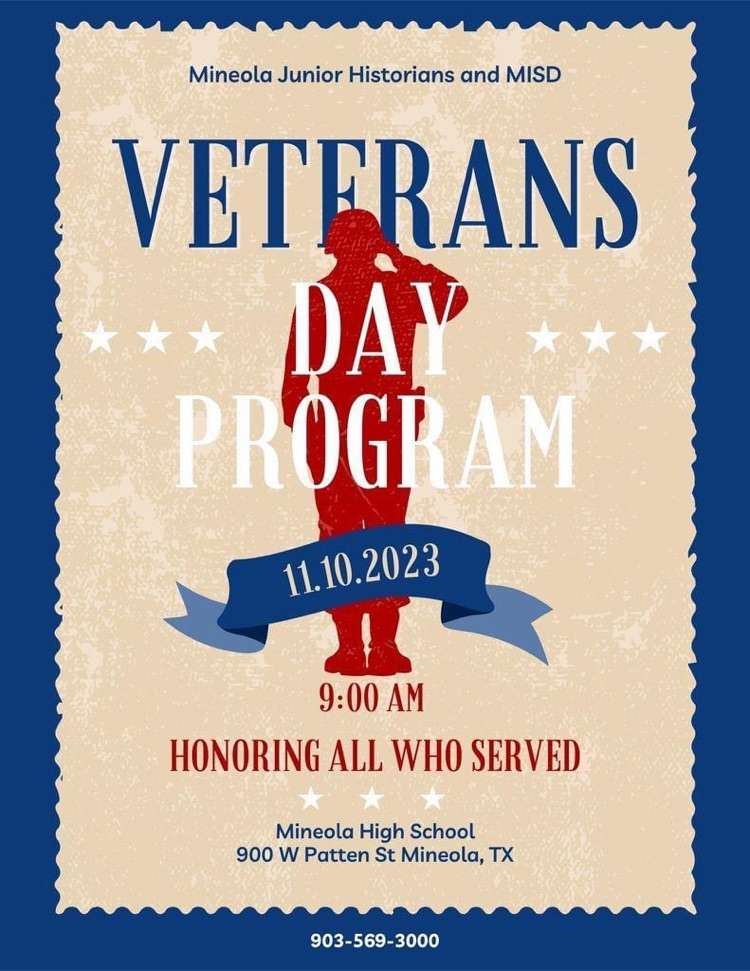 We are just a couple of hours away from the Preliminary Performance for the Sound of the Swarm. Here is the schedule of events for this evening.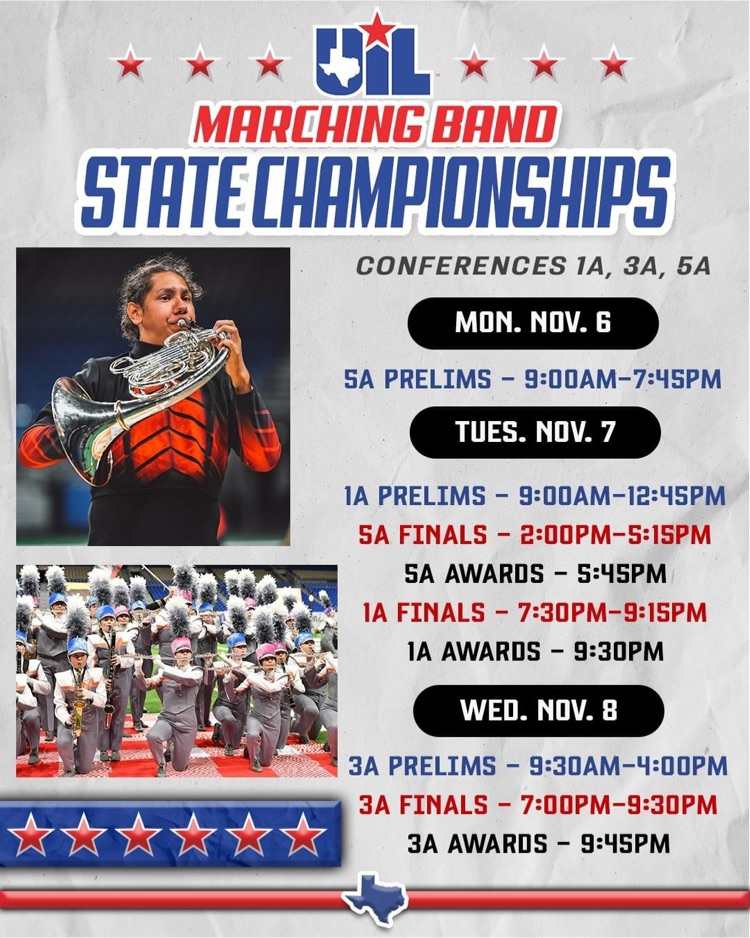 Join us for the State Send Off Performance today at 4:00 p.m. at Meredith Memorial Stadium.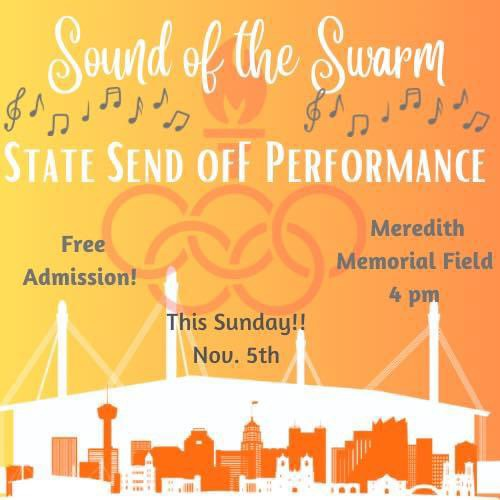 Congratulations to the Sound of the Swarm! They have done it again! Last night they won 1st Place in the Area Marching Contest earning another trip to the State Marching Contest in San Antonio on Wednesday, November 8th. Please join us in congratulating them!
State Fair of Texas Dairy Judging Contest - Students competed against schools from across the state of Texas and placed as the Reserve Champion Team.