Good evening everyone, On Tuesday, Governor Abbott addressed the state in regards to a variety of issues impacting Texas citizens. As you know, the Governor has lifted the state mandate that face masks are to be worn and also allowed Texas businesses to be open at 100% capacity. However, if hospitalizations exceed 15% for 7 straight days in a Trauma Region and the County Judge of a county impacted by this hospitalization rate imposes COVID mitigation strategies, this would allow the Governor's order to be adjusted at the local level to meet the areas need. The big question for many of us became, "How will our school district handle this situation going forward?" First, let me acknowledge this. We all have a variety of opinions on what we believe to be the truth regarding face coverings. Despite how you personally feel about this issue, my hope is that even if this decision doesn't line up with your personal thoughts or "how you would do it", that you would continue to be supportive of the District as we move forward to finish out the school year. Let me brag on our kids and staff really quick. Since day one, we have had 98% of our kids on campus receiving face-to-face instruction. After the 1st 9 Weeks Grading Period, we moved to 99% of our kids on campus receiving face-to-face instruction. We continued to support and meet the needs of the 1% that was in need of Remote Instruction based on a Medical Exemption. Throughout this school year, we were blessed to never have been required to close the doors for instruction at any point due to the pandemic. This is due to great parent and community support, great kids, and a lot of fantastic Mineola ISD employees that delivered on the processes and procedures day in and day out. The Board of Trustees have been so supportive during this time for allocation of additional funds, support of our employees in regard to local policies, and their trust in District leadership to lead during a difficult time. Commissioner Morath and all of the folks at the Texas Education Agency have been extremely helpful as well and always just a phone call or email away. My recommendation to the Board of Trustees will be the following: Face masks and all COVID-19 protocols will be followed exactly as they have been done this school year for two weeks following Spring Break. On Monday, March 29th, if COVID case counts remain low and COVID testing remains low, the District will allow for face masks to become optional for both students and employees. Here are a few thoughts behind this recommendation. 1.) All surges in cases have come after a break in the academic schedule. Continuing to follow our COVID-19 protocols will allow us to practice mitigation against the trends we have seen with COVID. 2.) School employees have been approved for the COVID-19 vaccine. This allows us more time to get those wanting a vaccine that opportunity. We are currently working with a local health care provider to make sure that all employees that want a vaccine can get a vaccine. The vaccine is always optional for our employees and will never be mandatory. 3.) Governor Abbott's "Save Our Seniors" Initiative should allow for every senior in our community that wants a vaccine to be able to receive a vaccine by the end of the month of March according to his speech on Tuesday. 4.) COVID case counts and student testing have plummeted at Mineola ISD. Last week, the District tested 8 students with possible symptoms of COVID and all tests were Negative. This week, the District tested 3 students and all tests were Negative as well. 5.) No one is mandating that you have to stop wearing a mask. One of the great gifts that God gave us is the ability to use wisdom and make personal decisions impacting our health. We do this all of the time in local grocery stores, restaurants, other shopping areas, and family events. Let me say this in closing, we will continue to monitor this situation very closely. The last thing that we want is for our kids to miss classroom instruction, extracurricular events, or end of year activities due to quarantine or getting sick, but I believe this to be the best path to help move us to a "new" normal sooner. As always, I thank you for your continued support through challenging times. Please don't hesitate to give me a call or send me an email if I can answer any questions for you. I hope that you and your family have a great Spring Break. Our best, Cody Mize Superintendent of Schools

This morning we had the privilege to host our 2nd Annual Appreciation Breakfast for the Meredith Foundation Board Members. Did you know that the Meredith Foundation has granted over $6.5 million dollars to Mineola ISD since 1966? Interesting Facts: - The first grant made in 1966 was for $575.00 to purchase a piano. - Since the year 2000, the Meredith Foundation has awarded close to $500,000 in scholarships for graduating seniors. We have a lot to be thankful for at Mineola ISD because of the generosity of Mr. Meredith and those that serve as stewards of the generous gift left behind for future generations. Thanks again!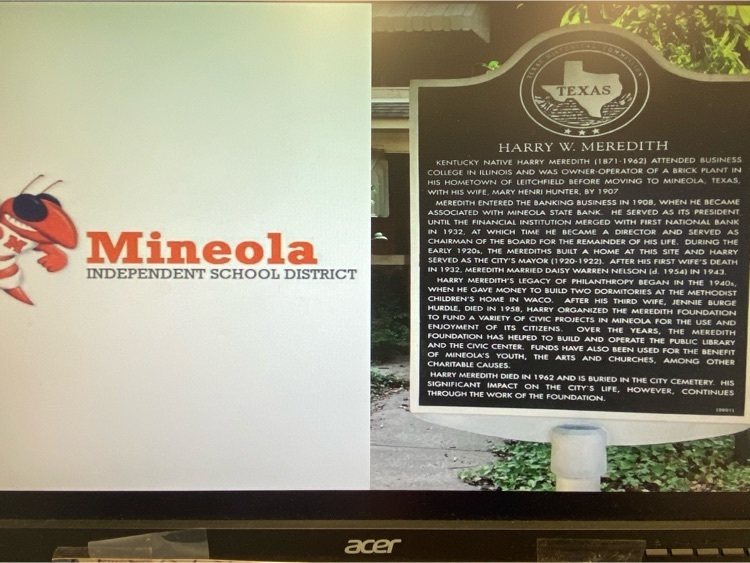 We know that many of you have questions concerning Governor Abbott's end to the mask mandate in Texas that will take effect next Wednesday, March 10th, 2021. I will be participating in a conference call Thursday afternoon with the Texas Education Agency to get more information concerning how this impacts school districts across the state. The District will release a statement on Friday, March 5th with any updated COVID protocols. Thanks again for all of your support throughout this school year. Cody Mize Superintendent of Schools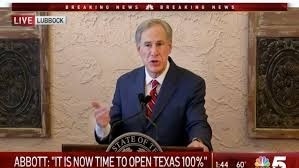 We are so proud of this group of young men and coaches. Congratulations on a great season.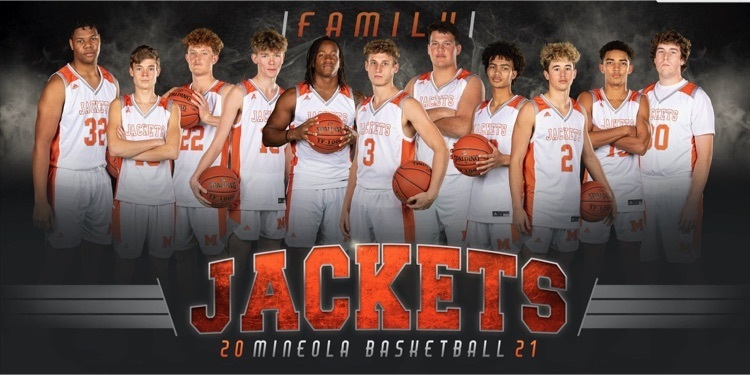 Let's put a timer on that Saturday afternoon nap and come out and support these guys as they head out to Hallsville. Line up and down Patten Street at 3:10 p.m.. Let's go Jackets!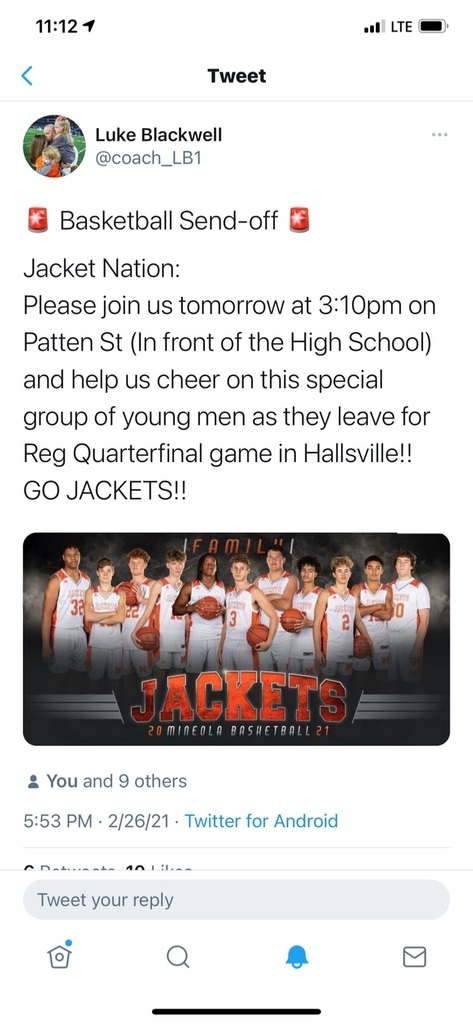 How about some really positive news to start your weekend? This week at Mineola ISD, we only tested eight individuals for COVID-19 and ALL were negative. We currently have 100% of our staff and students that have experienced COVID back at school. We also have zero active cases currently in the District. For the latest information, continue to visit our COVID Dashboard on the Mineola ISD Website. Have a great weekend everyone!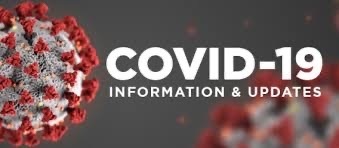 We would like to thank our partners at Wood County Electric for taking the time to come explain the fundamentals of electricity and safety to our HVAC and welding students!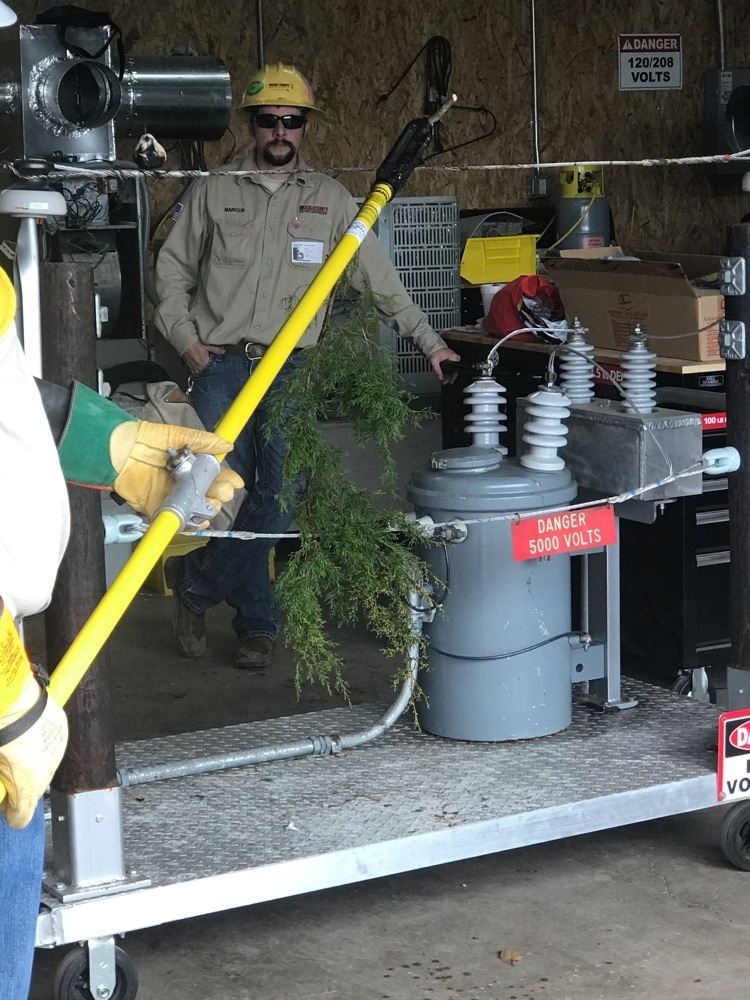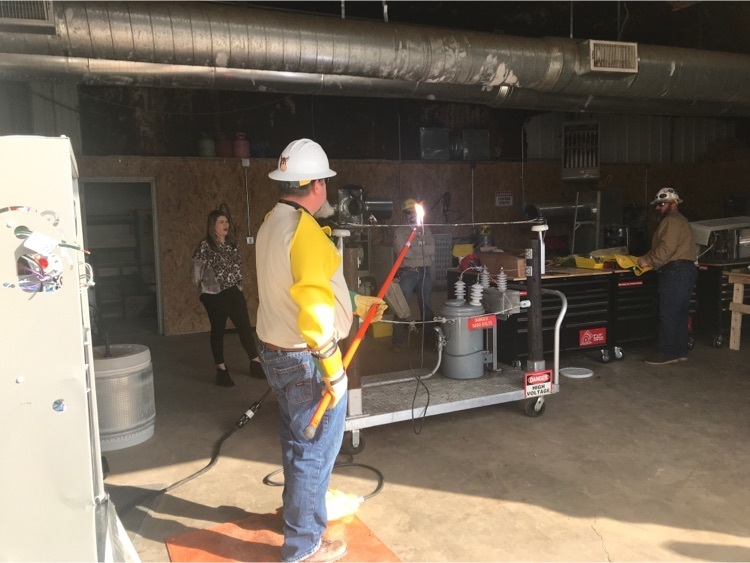 Our Mineola Primary students had a great time visiting the petting zoo sponsored by our amazing MISD At students today!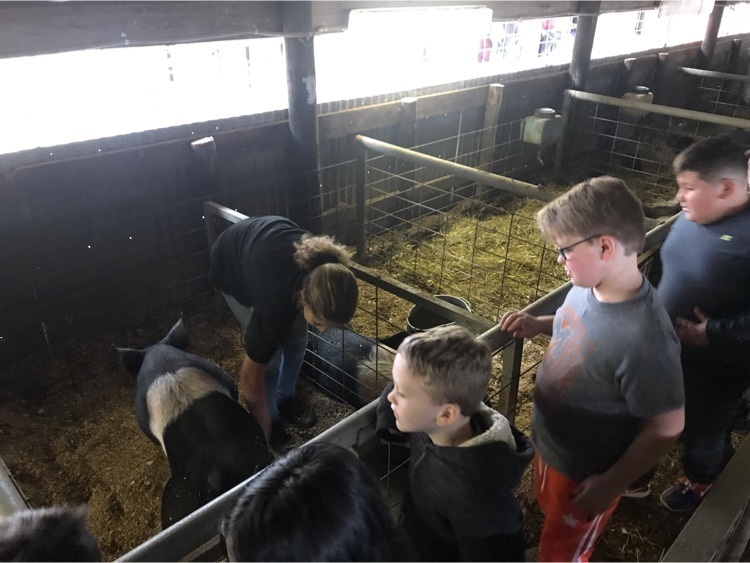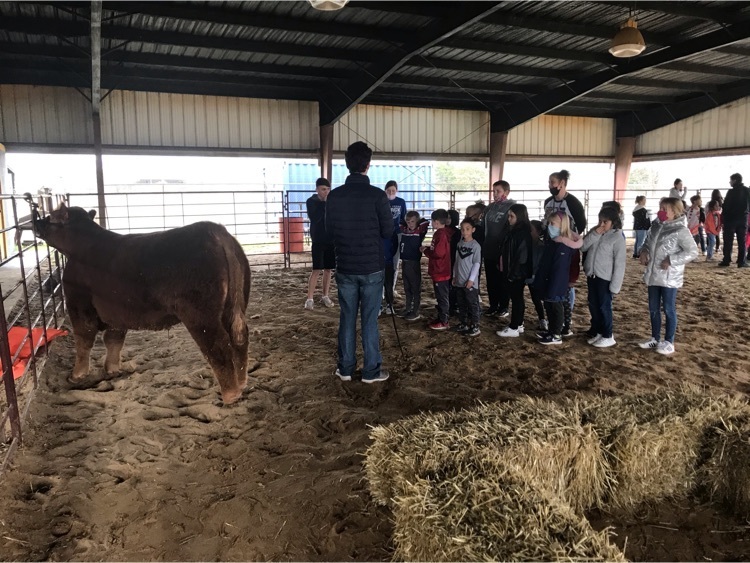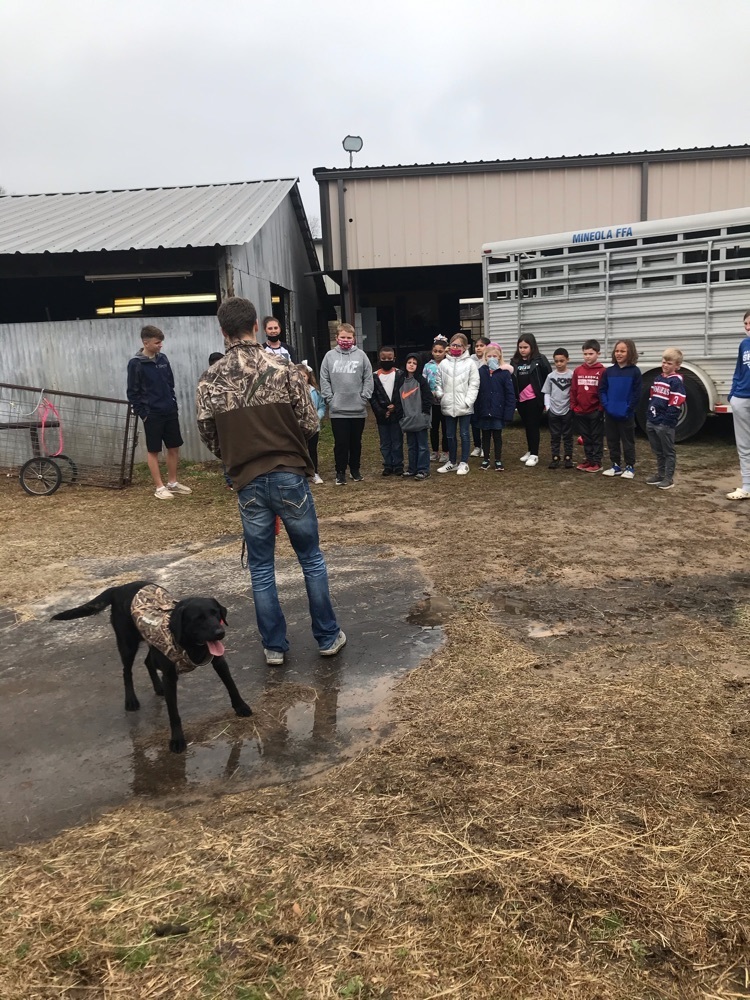 🚨Regional Quarterfinal Playoff Update vs. Atlanta 🚨 Saturday, February 27th, 6:30 p.m. Hallsville High School 🎟 $4.00 at the door or District Pass Let's go Jackets! 🧡🏆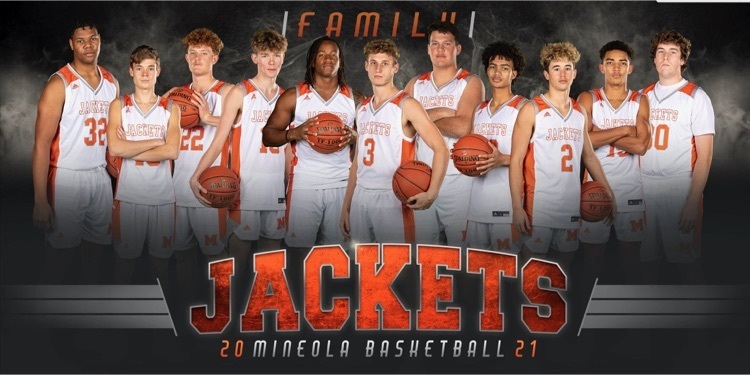 Congratulations to the Area Champions!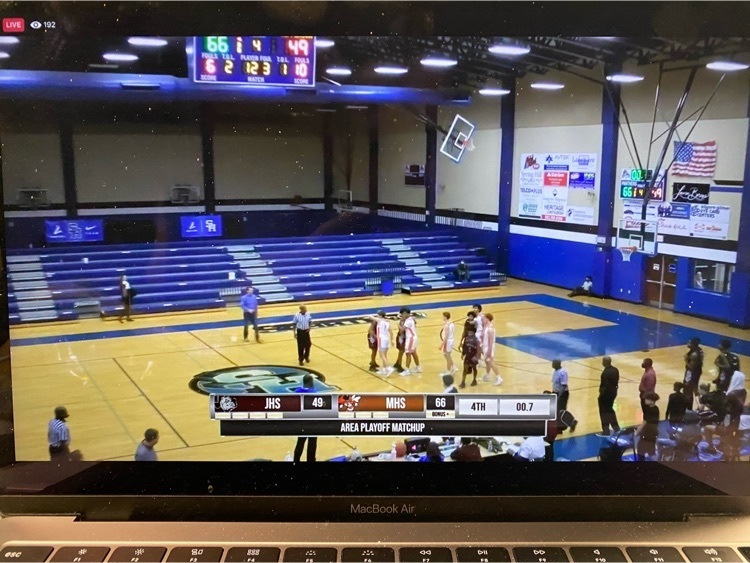 Area Round Basketball Playoff Information. The Yellowjacket Network will be broadcasting on Facebook LIVE as well.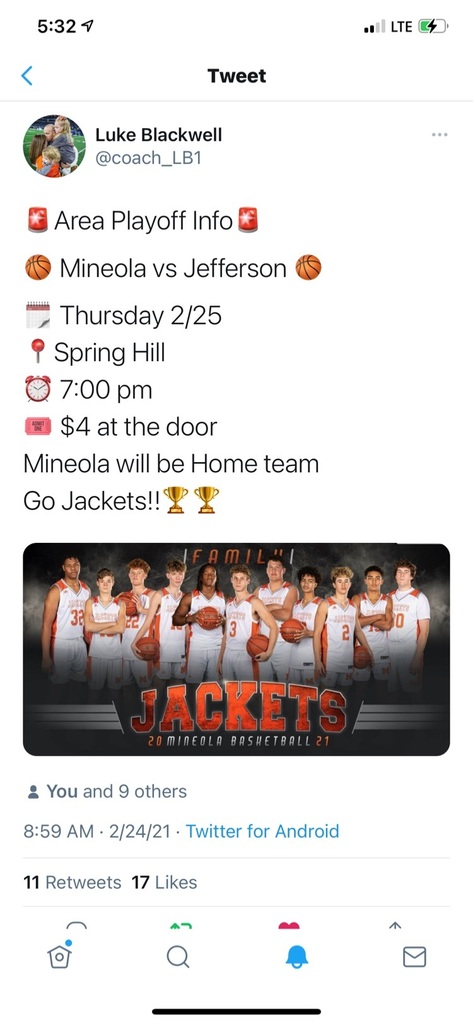 Mineola ISD Police Department's K9 Officer Thor had a few friends over to train yesterday! We really appreciate all of our law enforcement agency partnerships and their commitment to working together to make our community safe.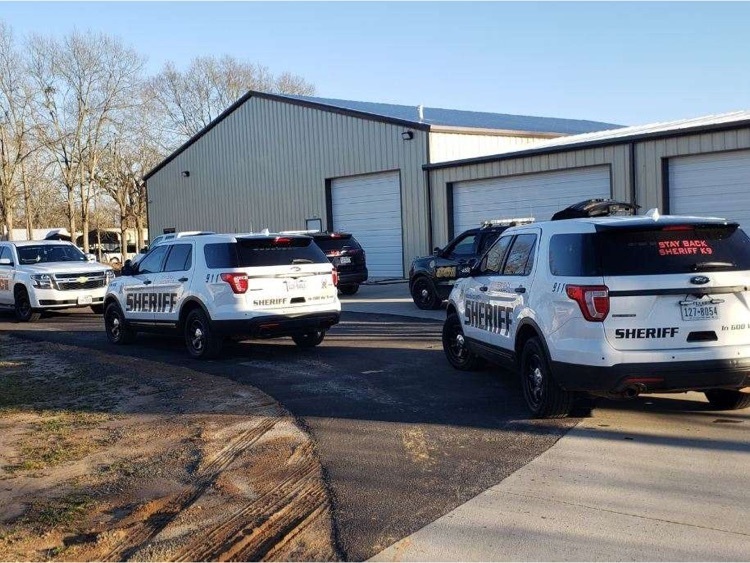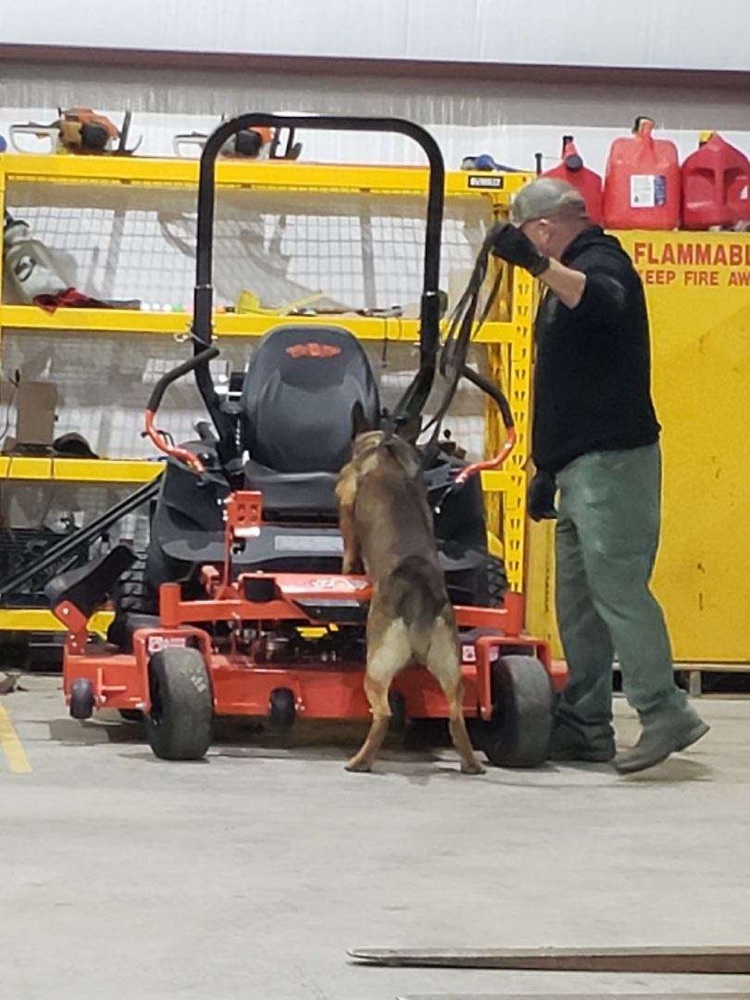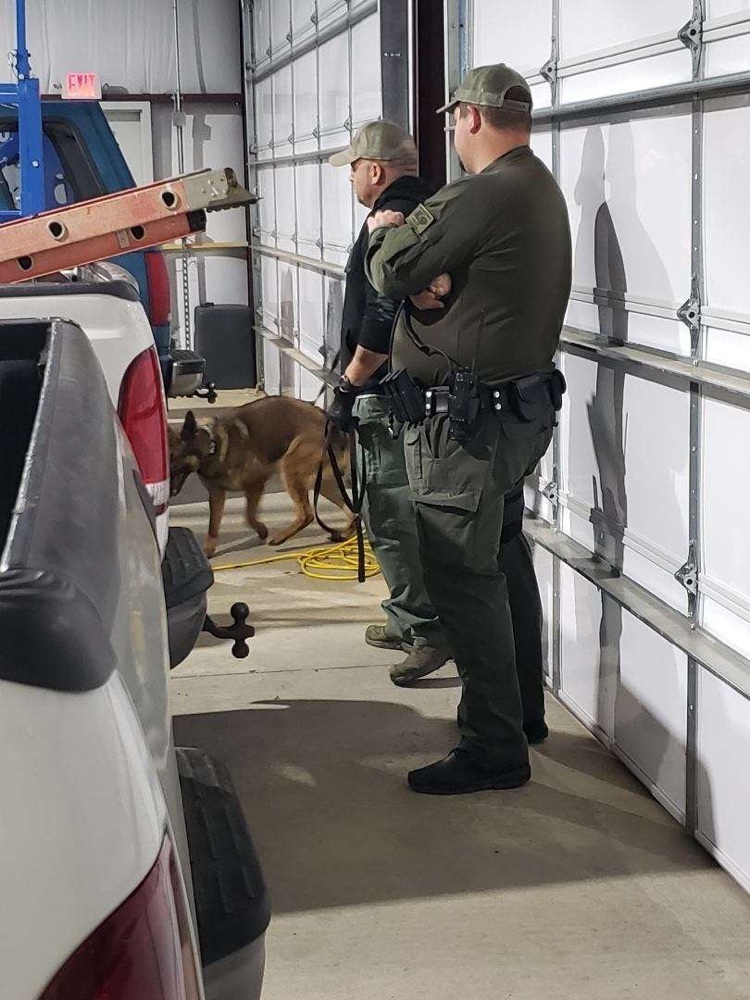 Congratulations to the Bi-District Champions!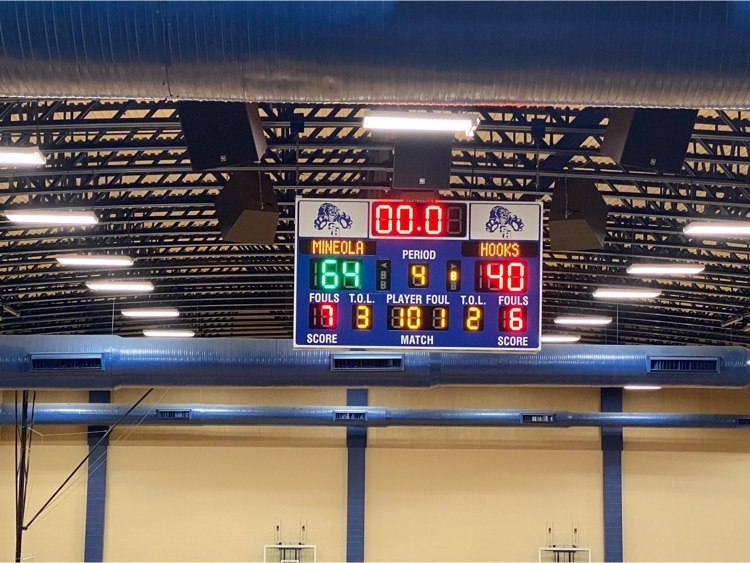 Good evening everyone! I hope this message finds you and your family doing well despite the severity of the winter storm over the last week. I wanted to let you know that school will start tomorrow on our normal schedule. Nearly all of the major roads in our area are free of snow and the county roads are slowly, but surely becoming clearer. I want to personally thank all of our students and our parents/guardians for your efforts over the two days we provided virtual instruction for our students. I also want to say a big thank you to the City of Mineola! From the Public Works Department to the Police Department, your help throughout the week was really appreciated. Finally, thank you to our utility crews at Wood County Electric, SWEPCO, and the many other contractors that were ready to go at a moment's notice to make sure our homes and buildings had power. We all have a lot to be thankful for throughout the Mineola community. Have a great start to the week! Cody Mize Superintendent of Schools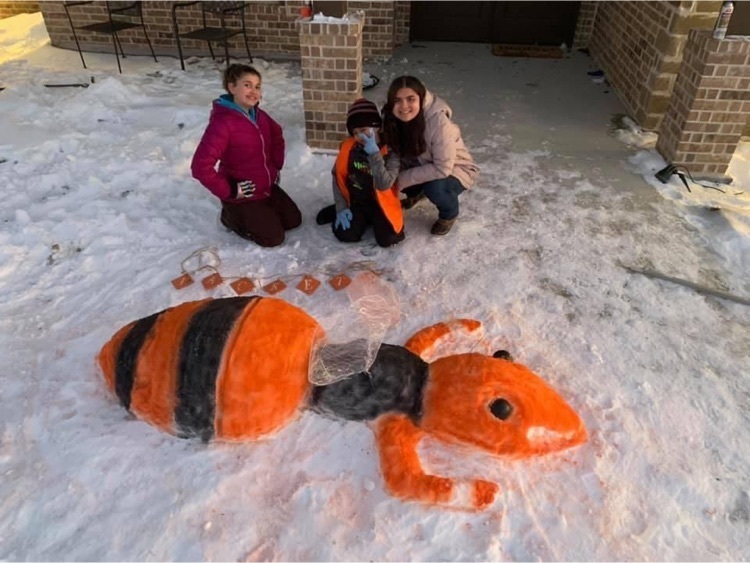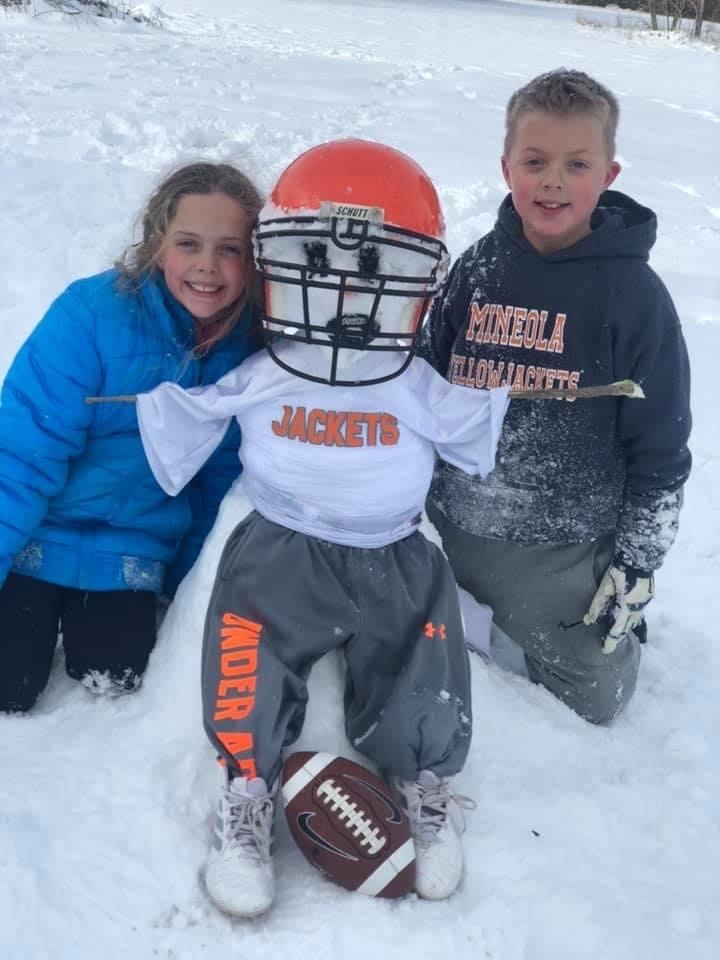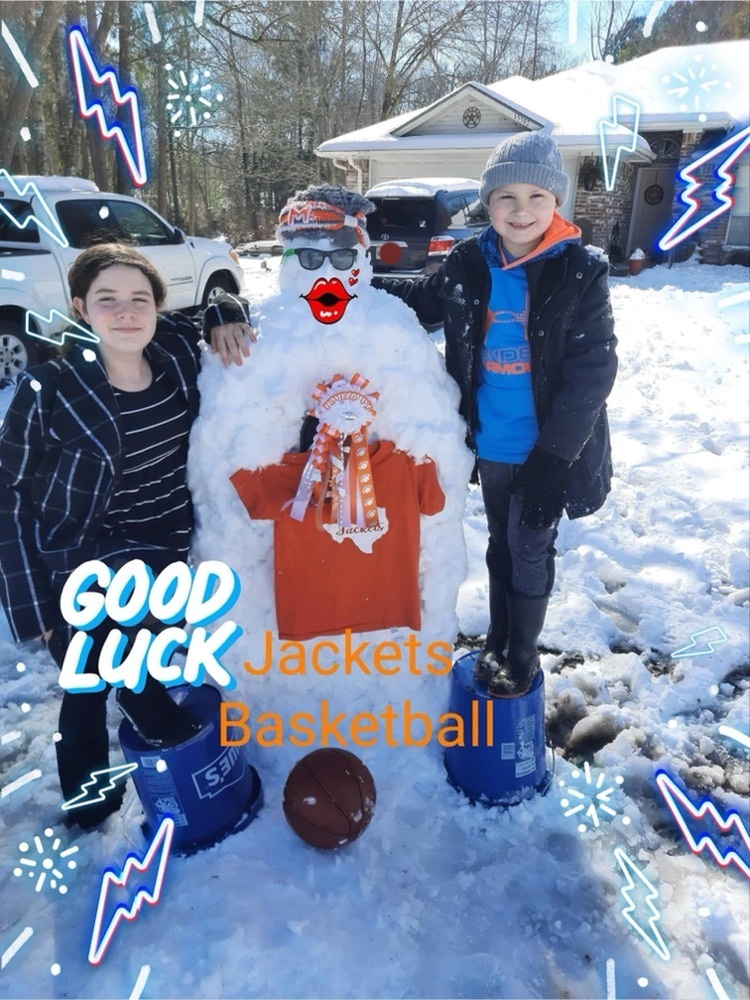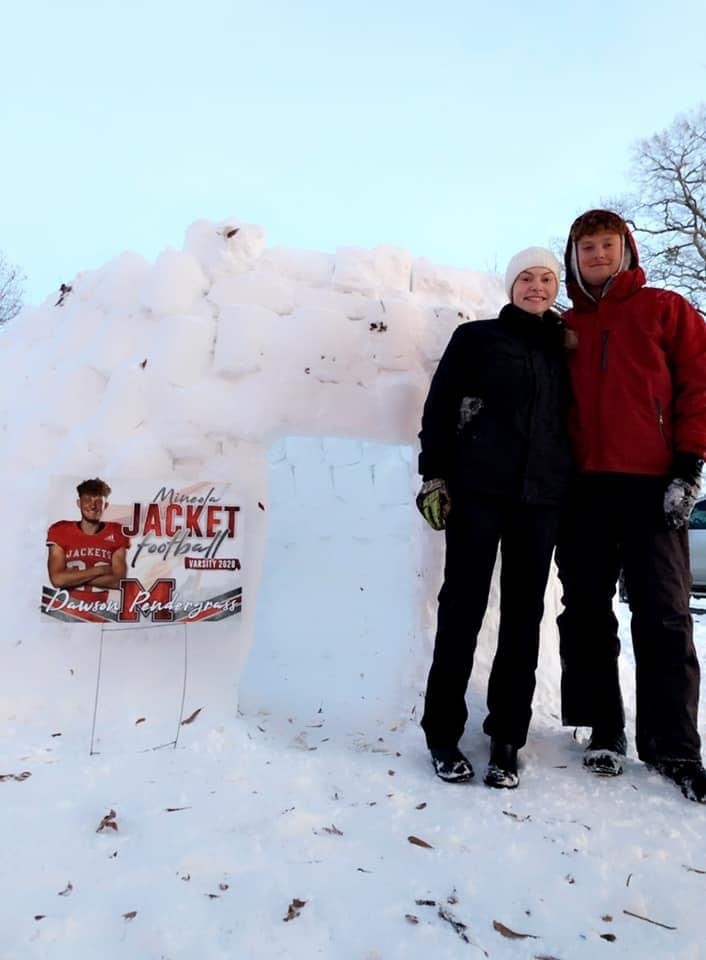 A few updates on scheduled activities: 1.) The Mineola ISD Special Called Board Meeting for Thursday, February 18th at 6:00 p.m. has been cancelled and rescheduled to next Thursday, February 25th at 6:30 p.m.. The Board will be working on the Mission Statement, Vision Statement, Motto, and Goals for the District going forward. 2.) The Winter Guard competition that was scheduled for this weekend in McKinney ISD has been cancelled. 3.) The Boy's Basketball Playoff Game vs. Hooks has been rescheduled for Monday, February 22nd at 7:00 p.m. at Spring Hill High School. Tickets will be online and we will update you soon with purchasing information.

Good morning everyone! We hope you and your family are doing well during this time. As you engage in Remote Instruction over the next couple of days, please let us know if we can help with any technology issues. Our help desk can be reached at 903-369-6533. Thank you!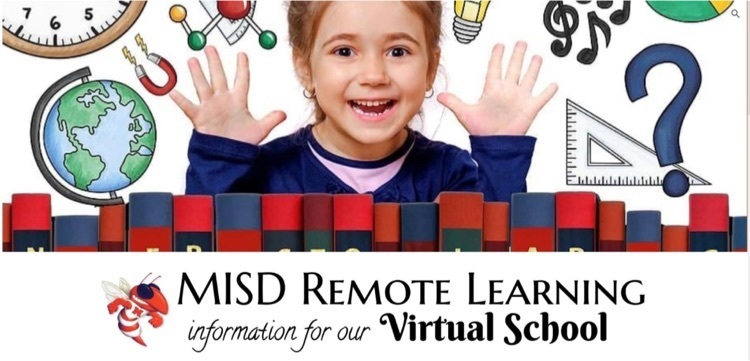 Good morning everyone! Mineola ISD will be closed on Thursday, February 18th and Friday, February 19th due to weather. Remote Instruction for all students WILL occur on Thursday and Friday. If you experience power outages or internet service provider issues, please email your child's campus principal as soon as possible to make us aware of the situation. Here is your first Virtual Project Based Assignment...build a snowman displaying that Jacket Pride and post on social media or email to your teacher. (No, a grade will not be taken and no, you don't have to participate if you don't want to, but let's have a little fun!) Have a great rest of the week! Cody Mize Superintendent of Schools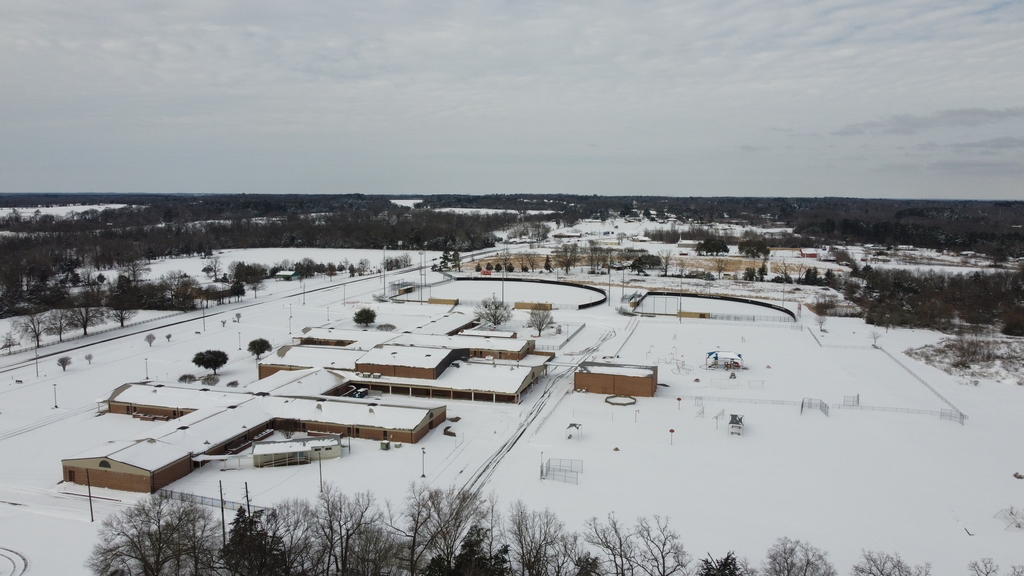 Notice from City of Mineola. Thank you, Cody Mize Superintendent of Schools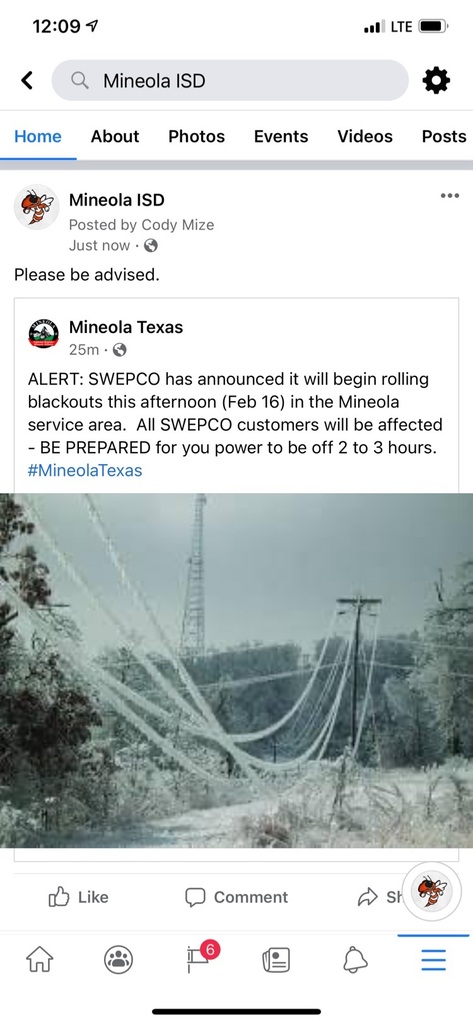 Happy President's Day everyone! School will be CLOSED on Tuesday, February 16th and Wednesday, February 17th due to weather. We will continue to monitor the latest forecast and weather conditions into Wednesday before making a determination for Thursday and Friday. Our best, Cody Mize Superintendent of Schools

The Jackets Varsity Basketball Team will face Hooks in the Bi-District round on Friday, February 19th at 7:00 pm at Marshall ISD. Tickets can be purchased at
https://t.co/Sr03TgHbdD
. Please come out and support the Jackets and wear orange.