Don't forget to RSVP for the State of the District Luncheon hosted by the Mineola Rotary Club on Monday, August 23rd at 12:00 noon at the Mineola Civic Center. We hope our business leaders and interested members of the community will join us! RSVP using this form:
https://forms.gle/ppeQXhPnoTAnrJox5
#backtoschool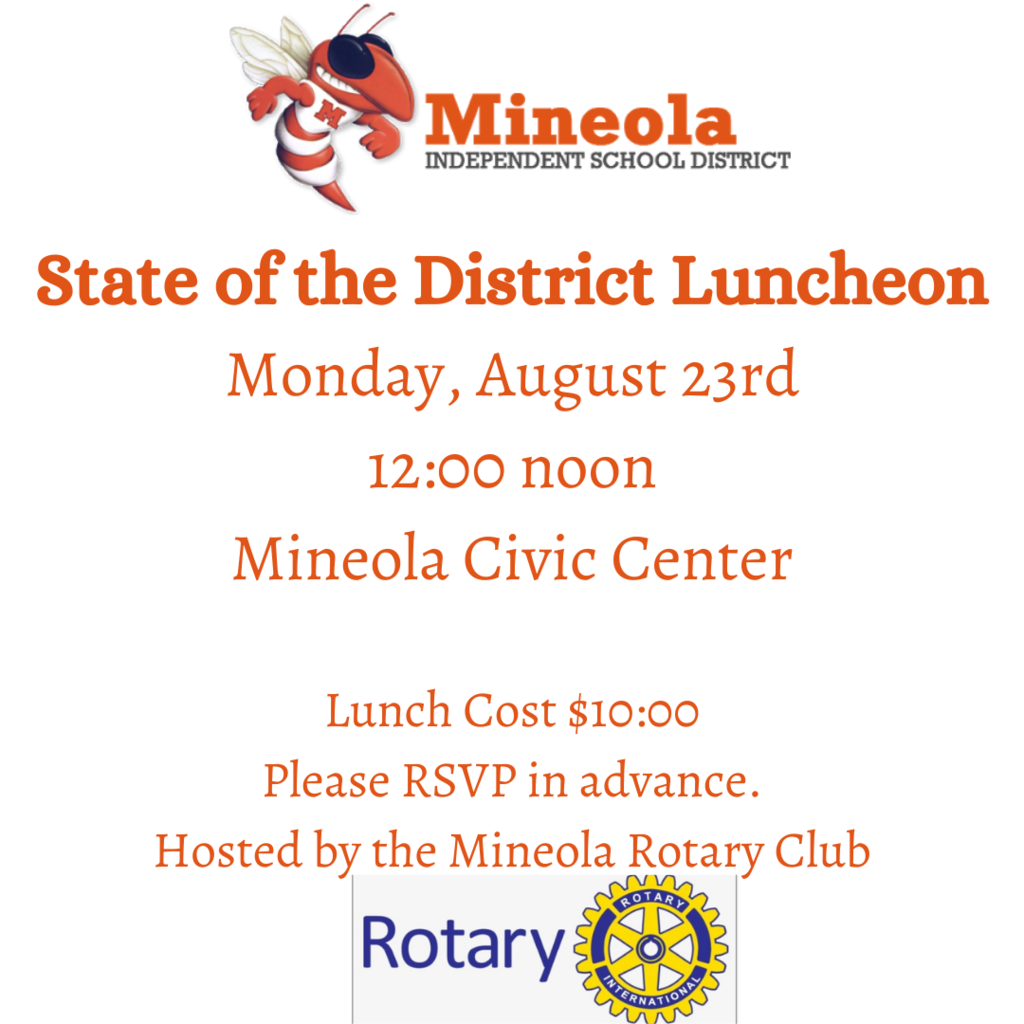 Please keep the Allen family in your thoughts and prayers. Mrs. Lisa Allen has been a long time employee of Mineola ISD and needs our prayers for strength and healing as she continues to recover. Thank each of you! Cody Mize Superintendent of Schools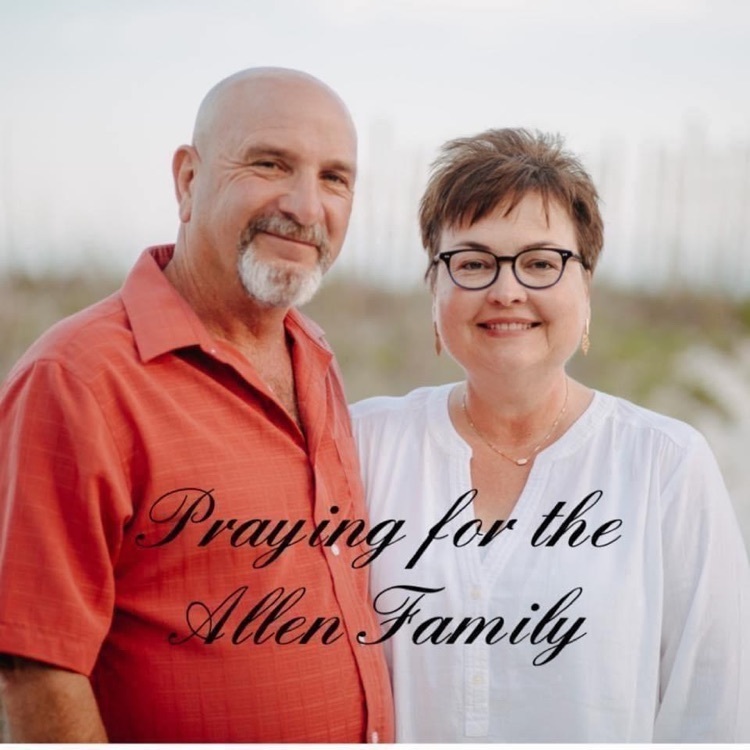 Congratulations to the Varsity Lady Jackets on their win over Tyler High to win first place in the Bronze Bracket of the Tyler Tournament. Also, congratulations to the JV Orange for winning first place in the Bronze Bracket of their tournament as well. #buildingchampions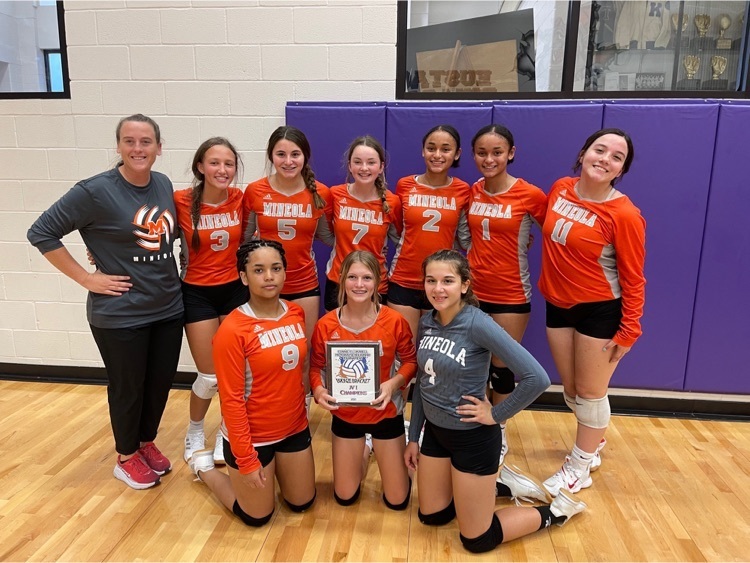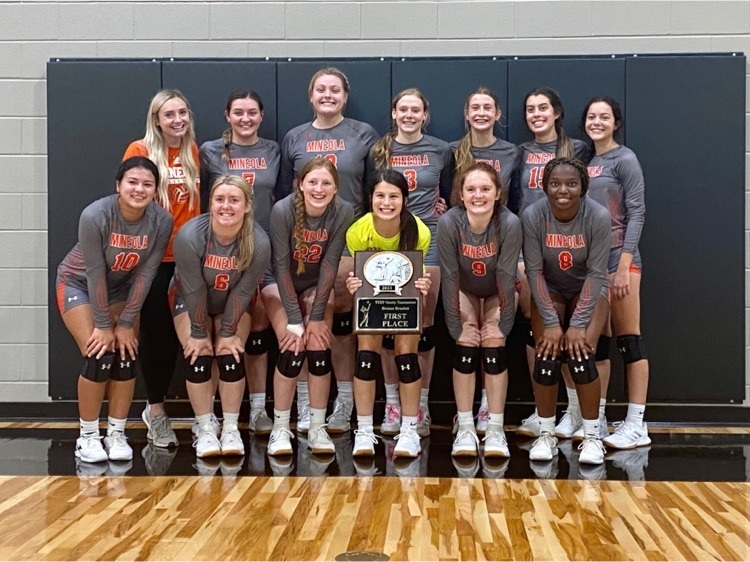 Day 3 is complete! We have had a great start to the 2021-2022 school year. Have a great weekend!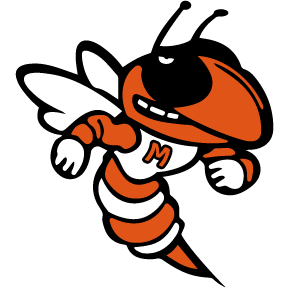 The first scrimmage of the year is this evening in Winona at 6:00 p.m.. Admission is free, but they are taking donations for a great cause.
We hope our students, teachers, and staff have a great First Day of School. Tag us @MineolaISD with those First Day of School pictures. #backtoschool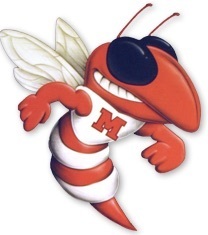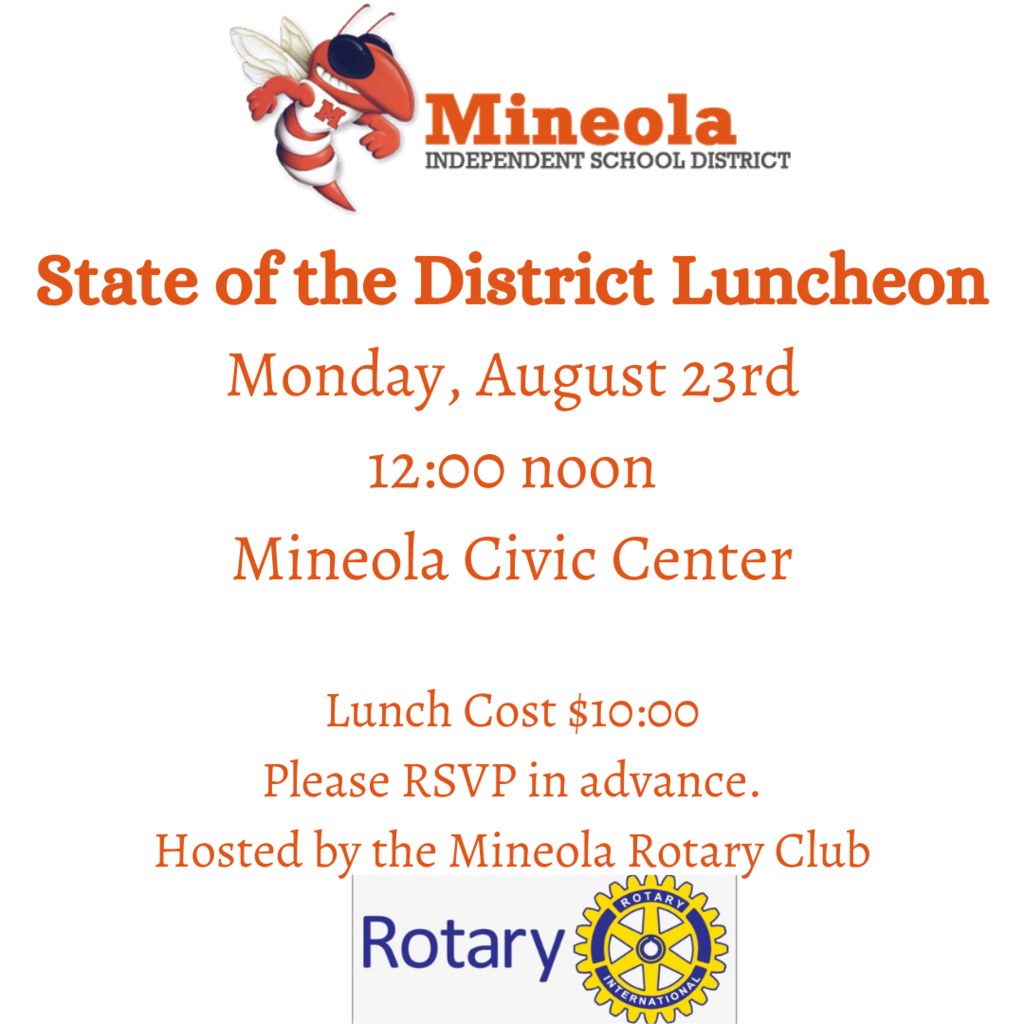 We are officially less than 24 hours away from the start of the 2021-2022 school year. We are excited about the opportunity to educate and help your child excel this year. Please check out this video concerning our most recent COVID-19 protocols and guidelines.
https://drive.google.com/file/d/1u9_g9kp-ZFiu4kxaFl_0_oIKTqtfB1_7/view?usp=sharing
As always, if you have any questions, please don't hesitate to call one of our Campus Offices or the Administration Office. The best is yet to come! Cody Mize Superintendent of Schools
Final reminder for these two events taking place in the District this afternoon/evening. If you or anyone you know in the community would like a vaccine, they will be available. #MineolaISD #BacktoSchool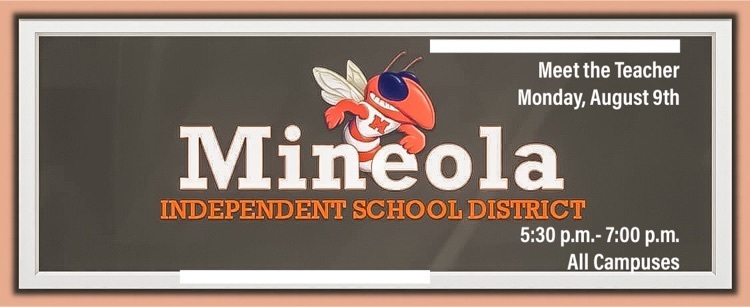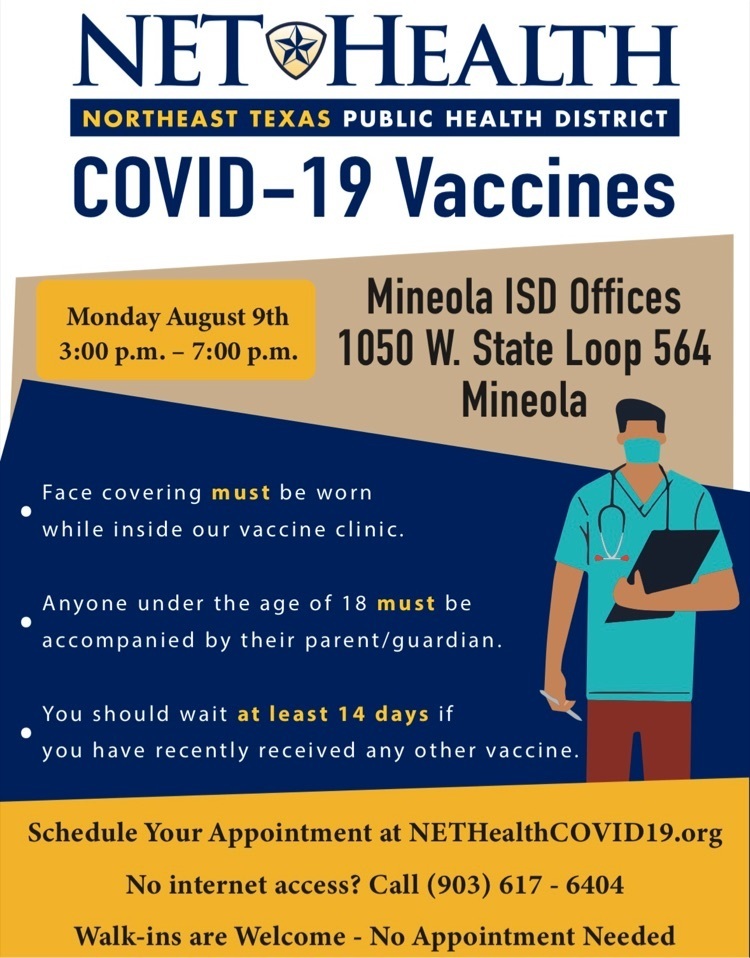 We hope everyone is having a great Sunday! Don't forget to come by and say hello to your child's teacher tomorrow evening. Our staff is looking forward to seeing everyone. #backtoschool #MineolaISD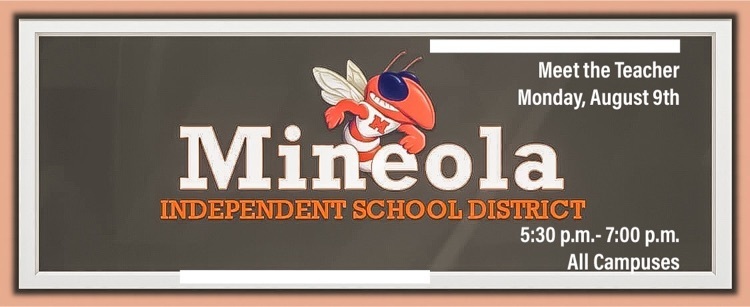 We are looking forward to meeting our students and their parents/guardians on Monday, August 9th from 5:30 p.m.- 7:00 p.m.. #MineolaISD #backtoschool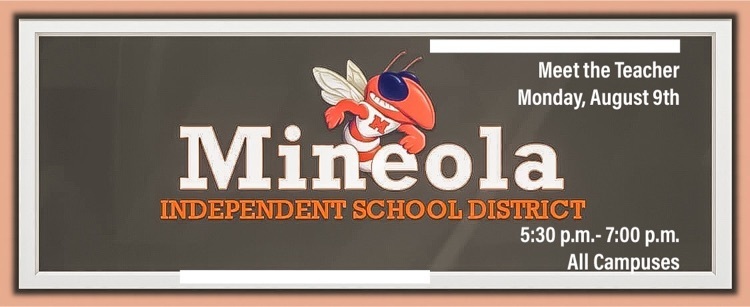 Students, don't miss out on a chance to check out the Gold Star Memorial Tribute Wall this weekend in downtown Mineola. Live a life worthy of their sacrifice and learn their stories. #MineolaISD #NextGeneration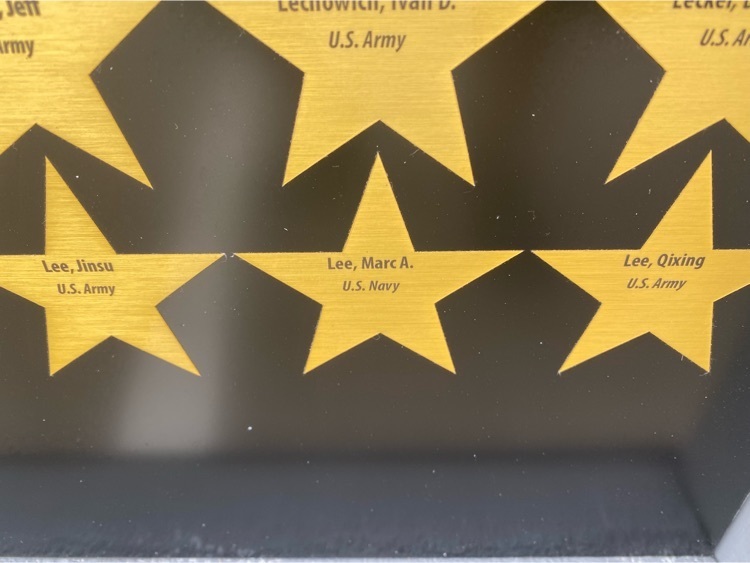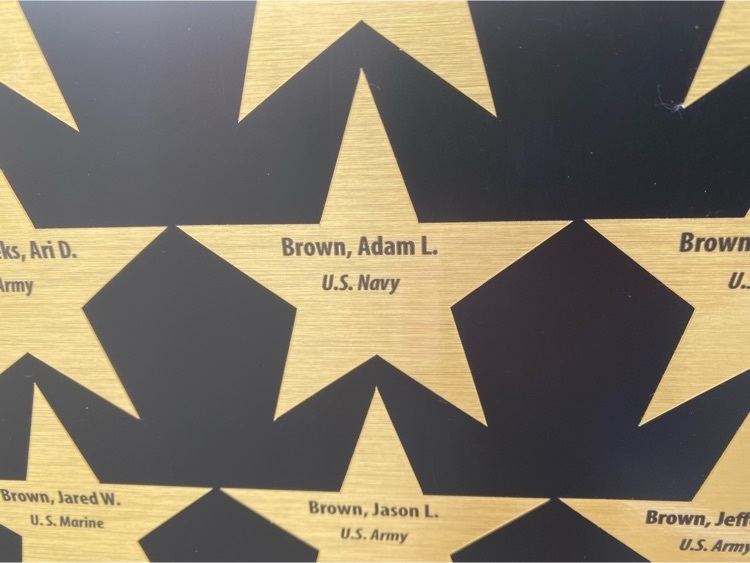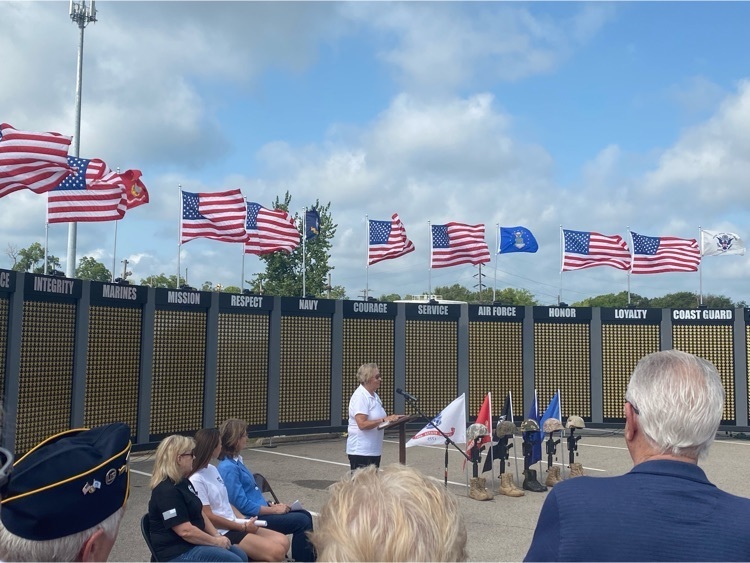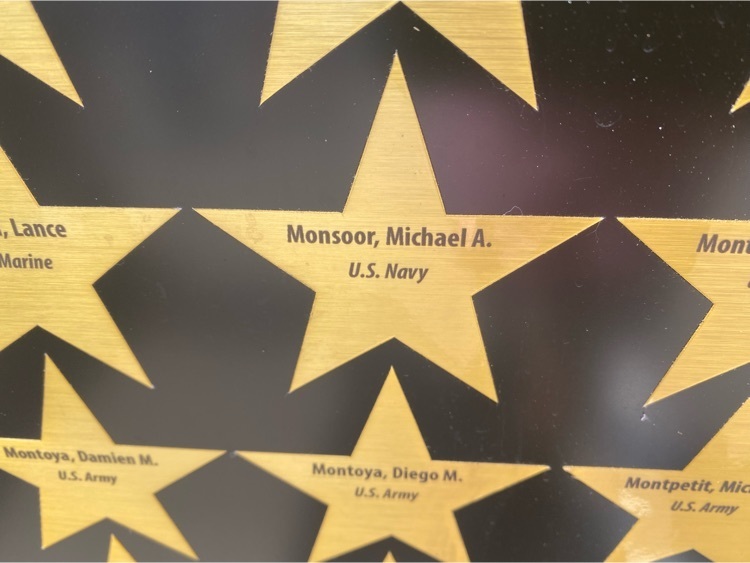 It was a great night to Meet the Yellowjackets! Good luck to our volleyball and football teams, cheerleaders, and Sound of the Swarm as they get ready to kick off the Fall Semester. #BuildingChampions #MineolaTough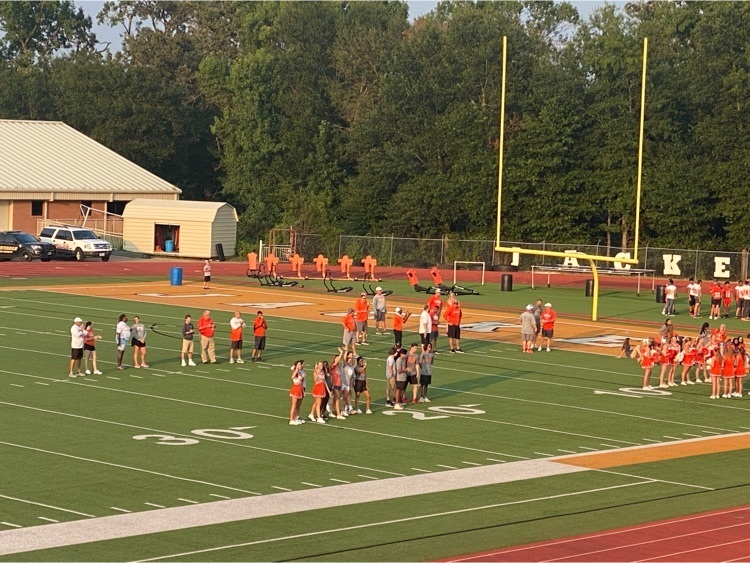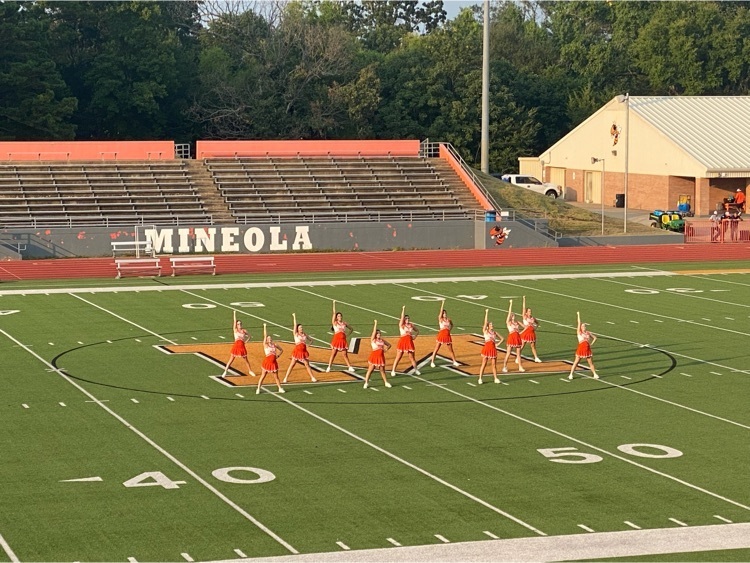 Mark your calendars now! Wednesday, August 25th at 7:00 p.m. in the Mineola High School Gymnasium. Visit
https://rachelschallenge.org
and watch the video for more information.
A special thanks for the Mineola Kiwanis Club for their generous donation of gift cards to teachers in Kindergarten through 5th Grade as they get ready to start the new school year! #CommunityService #Kiwanis #BacktoSchool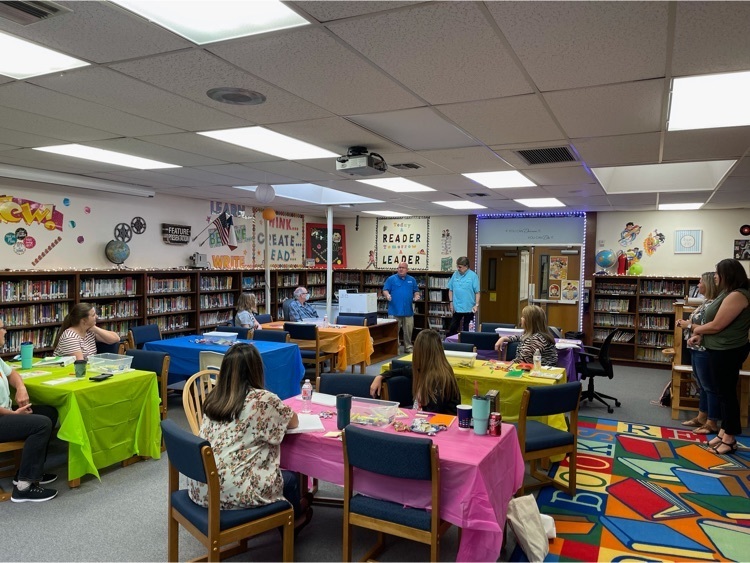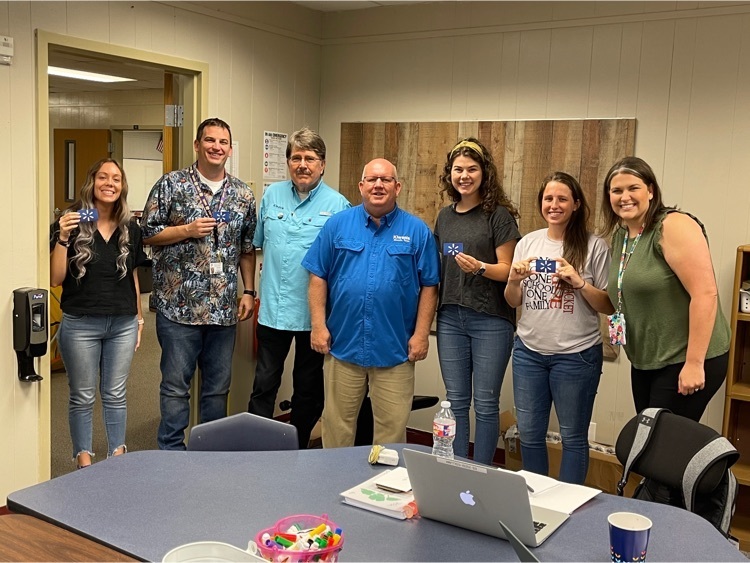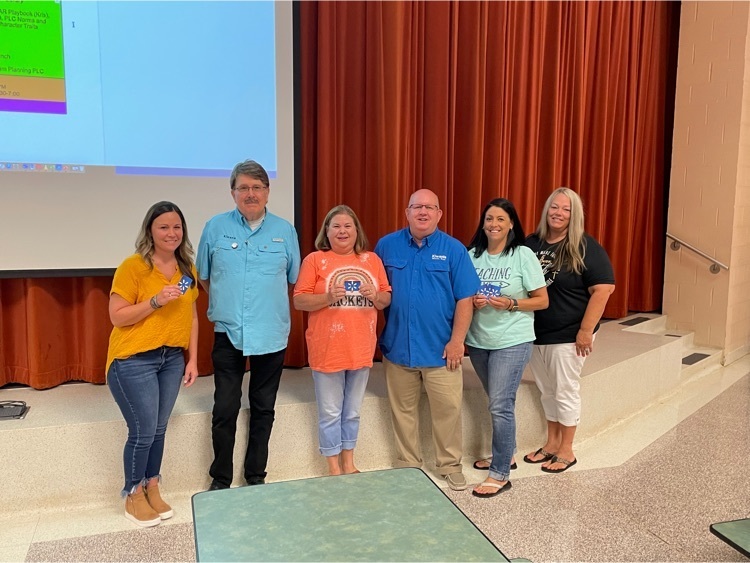 We had a great day yesterday at New Employee Orientation. Special thanks to our friends at First National Bank of East Texas for the wonderful breakfast and the Mineola ISD Education Foundation for the great backpacks for new teachers. #BacktoSchool #MineolaTough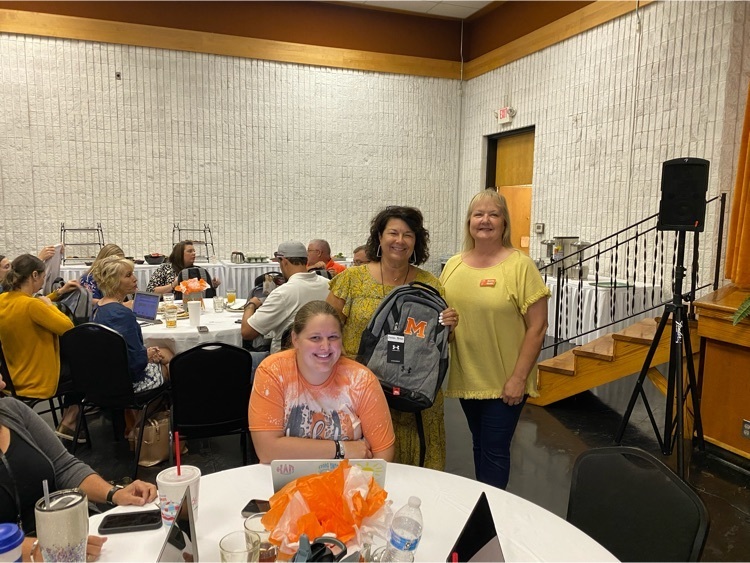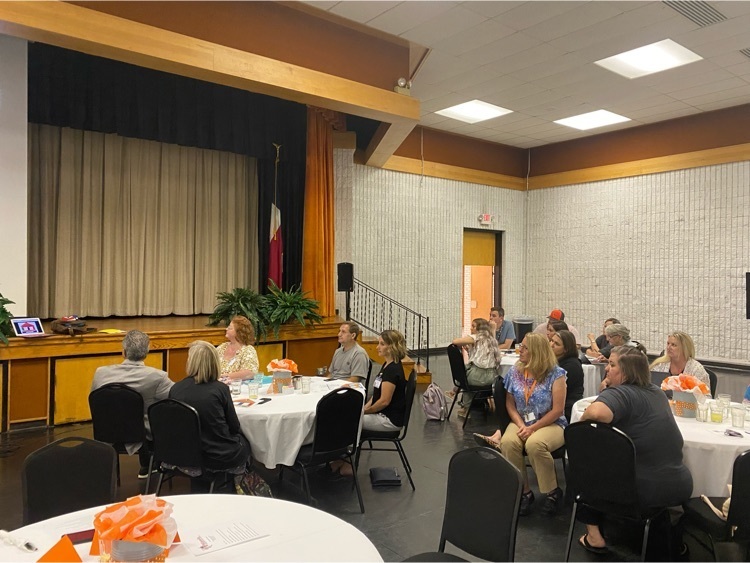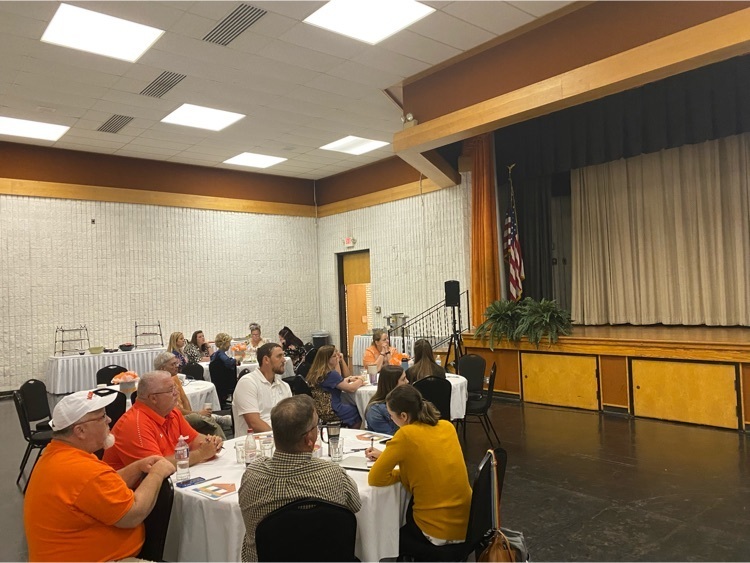 Just a reminder...Football Season Tickets are on sale each day from 1:00 p.m.-3:00 p.m. at the Administration Building. #BuildingChampions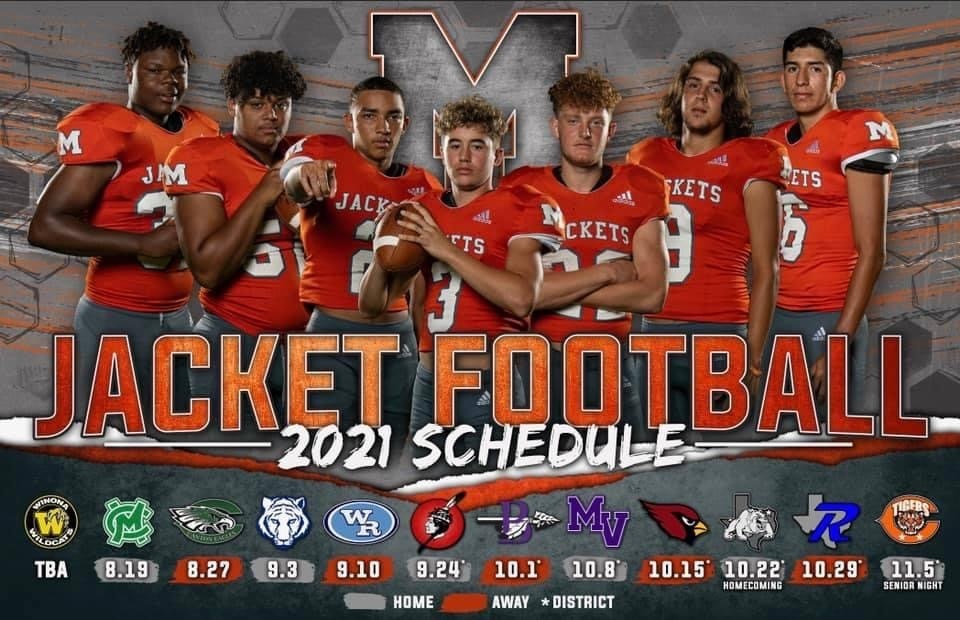 Mark your calendar for this Friday! #MeetTheJackets #BuildingChampions
Students are back on campus! It has been a great first day of football, volleyball, and band. #BuildingChampions